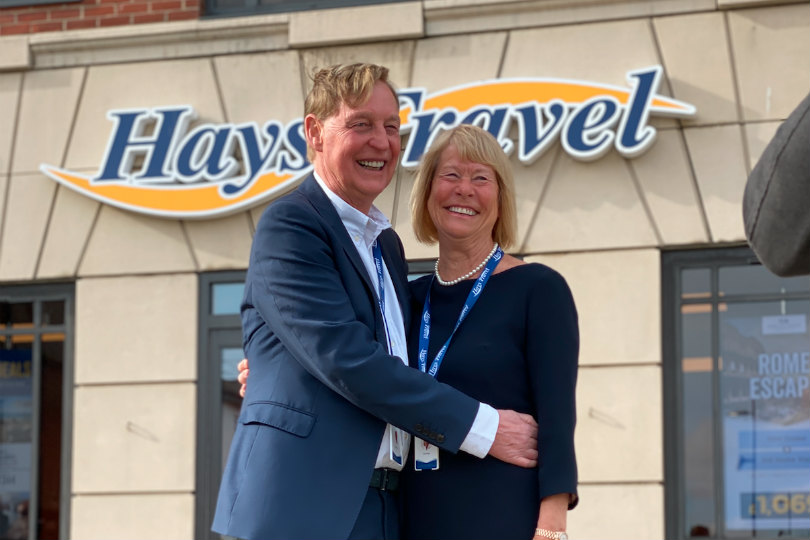 Owners John and Irene Hays are looking for experienced agents to lead the travel sector out of crisis
Some 3,000 Hays retail staff are working from home on cancellations, refunds and rebookings; but Hays is now gradually reopening branches across the UK where safe to do so.

It is now seeking additional staff to assist owing to the many changes in people's circumstances during the coronavirus lockdown.

"During the months of lockdown, many things have changed," said Irene Hays, chair and joint owner of Hays Travel. "We have some colleagues who were due to leave anyway, some who have decided on a change of lifestyle, and some who will be taking maternity leave soon.

"There will be people in the travel industry who are looking at their options just now and we want to let them know we are recruiting.
"We will welcome people with the right skills and experience who can do their bit to help our industry recover, and help more people get a holiday to look forward to."