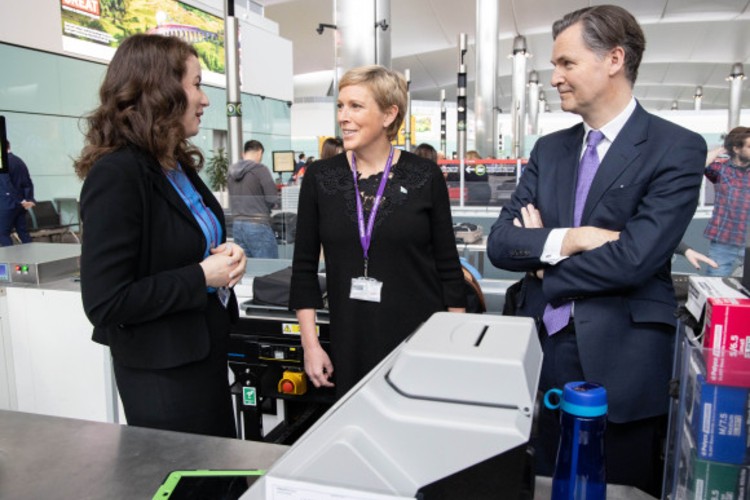 Heathrow Scanners Web.jpg
The airport has announced a £50 million investment in new scanners giving staff a clearer picture of the contents of passengers' hand luggage.

Heathrow says it expects the new scanners to be rolled out over the next few years and become fully operational across all terminals by 2022.

The technology is similar to that used in hospitals, with security staff able to rotate and dig deeper into the 3D images the new scanners will produce.

Trials have been ongoing since 2017, with Heathrow likely to become the first airport in the UK to adopt the technology.

The move is expected to "significantly reduce" the use of single-use plastics at Heathrow, with passengers no longer required to put liquids in plastic bags.

Chris Garton, Heathrow's chief operations officer, said: "This cutting-edge kit will not only keep the airport safe with the latest technology, but will mean that our future passengers can keep their focus on getting on with their journeys and less time preparing for security screening."

Aviation minster Baroness Vere added: "Passenger safety remains our top priority, and this programme clearly shows the huge importance we place on security. This innovative new equipment will ensure Heathrow continues to provide a safe and smooth travel experience for passengers as we look to roll out this new screening technology at airports across the country."