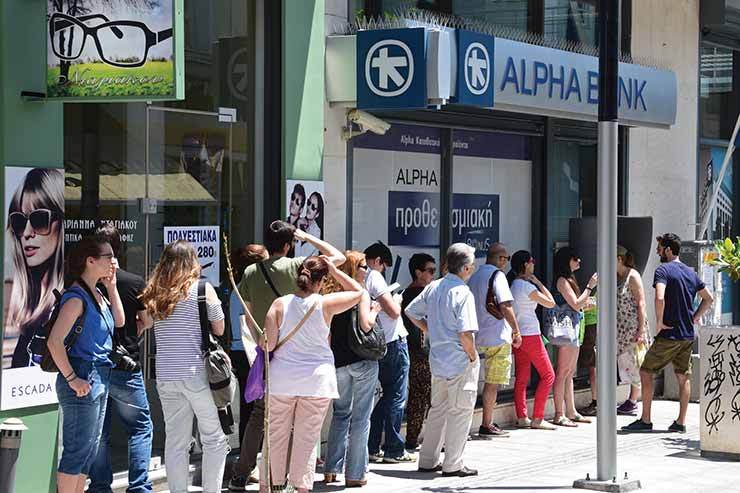 Greece cashpoint queue ThinkstockPhotos-483172296
Queues of people waiting outside cash machines; a political stand off with the rest of Europe and the ongoing refugee crisis. Few could argue that 2015 was a very difficult year for Greece.
The carefully cultivated image of a laid-back tourist paradise was dented by recurring negative news stories, which dominated much of the UK press last year.
The situation was apparently so bad that the Daily Express ran a story suggesting that plans were being drawn up to evacuate British tourists.
It would understandably seem strange to many then that, according to recent estimates by Euromonitor, Greece enjoyed a bumper 2015.
Arrivals from the UK are predicted to have reached 2.4 million last year – a rise of 4.9% on 2014's official total.
This is supported by figures from the Greek government, which suggest that arrivals up until September 2015 increased by 9% for all destinations, and by 17% from the UK.
Christina Kalogera, UK director of the Greek National Tourism Authority, told TTG the improvement was likely to continue in 2016 with bookings this last week up by single digits year-on-year.
"The early indications are really encouraging as they show that 2016 will most probably be another great year for Greek tourism," she said.
She also dismissed the impact of bad press coverage.
"Greece is and always will be a favourite holiday destination for UK visitors," Kalogera insisted. "I don't think all the news in the media affected Greek tourism as much as you think."