How to tap into the power of Facebook Live
17 Apr 2019
by Abra Dunsby
Facebook Live is a clever, cost-free way of marketing to new and existing clients. Abra Dunsby hears from agents who have tapped into its potential.
According to video-hosting platform Vimeo, 78% of online audiences now watch video via Facebook Live.
Creating your own helps you connect with your audience in an honest way and, at the same time, can establish a handy USP for you and your agency.
While the "live" element might sound nerve-wracking, it's this level of unedited authenticity that will endear you to your audience, explains David Forder, head of marketing at Advantage Travel Partnership.
"It's the personal approach that makes Facebook Live so good. It brings your brand's personality to life instantly, and there's something about broadcasting live that makes video feel more real and less contrived, allowing your natural personality to come across."
It's also incredibly simple – you only need a smartphone with a good camera and strong internet connection, and it doesn't cost anything to create one. You can use Facebook Live for offers, interviews, or to broadcast on location, suggests Forder.
Drum up excitment
Tell as many people as possible about your impending Facebook Live to ensure they tune in on the day.
"Treat it as an event – one you need to promote. Think about cross-channel promotion – other social channels, email, website, word of mouth. The more people you tell you're broadcasting, the more they'll watch," says Forder.
Also, consider the length of the broadcast – a longer video (at least 10 minutes) ensures more people will tune in live.
Facebook Live is proven to increase online engagement too. "Facebook claims its live video streaming feature can drive 10 times more comments than standard video," explains Forder.
Asking questions to your audience encourages them to engage, while having them answered in real time gives them instant gratification, helping them to feel more connected to the broadcaster.
Once you're done, you can analyse the success of the live video in the Page's Video section. When live, you can also see how many people are watching in real time. Don't get discouraged if they aren't watching live, though – by posting the video to your page, many more viewers will watch it eventually.
Showcase expertise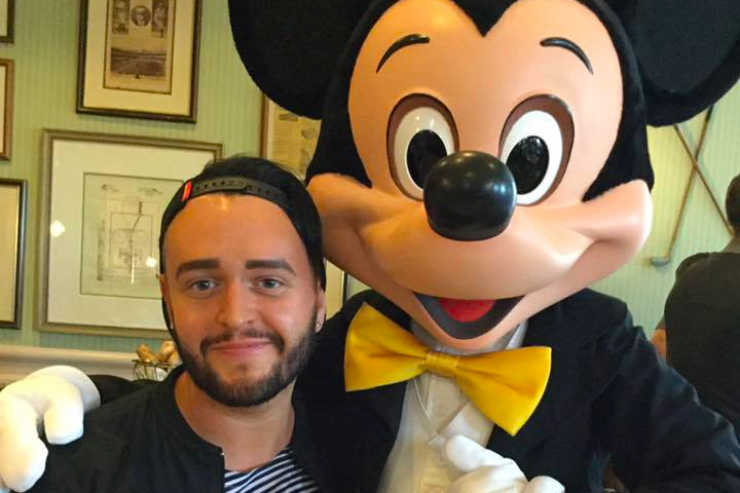 Mattie Orvis, director and partner of Disney specialist agency My Magic Holiday, has been using Facebook Live since 2017, and now posts once a week for an average of 45 minutes.
"I use it to talk about park news, product updates, offers and live competitions," says Orvis, who has even filmed from the parks themselves.
"I can also talk about my USPs, explaining why people should book with me versus a competitor."
Orvis says Facebook Live is particularly effective for communicating with customers.
"The Q&A element works well – people love asking us questions."
Facebook Live broadcasts have helped showcase the agency's expertise, he adds. "People call up who haven't booked with us before and say how impressed they are with our knowledge. It's helped us build an online community of followers too – we started with 3,000 likes and now have more than 14,000."
Boost sales
Homeworker Martin Sandland-Owens, who runs The Holiday Village, has used Facebook Live for various ship visits.
"After live video streaming on two music-themed cruises with Royal Caribbean, we generated around £500,000 worth of business. They've now become a good partner for us," says Sandland-Owens. He'll often ask his audience on Facebook what they want to see onboard before the live broadcast.
"Then it's their experience too. We'll often get comments saying, 'show us the pool' or 'take us to the martini lounge', then we can take them there. We also film us walking into our cabins for the first time so they see our genuine reactions."
Find your niche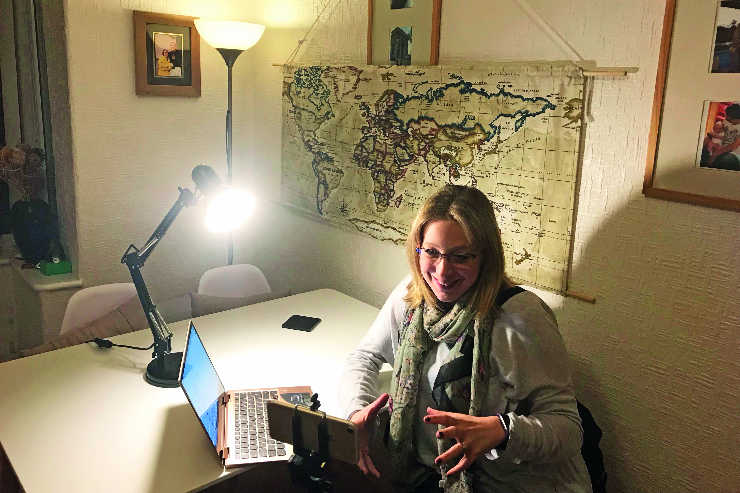 When Kate Holroyd, co-founder of Strawberry Holidays, began using Facebook Live 18 months ago, content revolved around the family market.
"But we saw in the feedback that people were asking questions about solo travel and the over-50smarket. When we started creating videos for this new target audience, our engagement improved dramatically."
Holroyd now broadcasts every week to discuss destinations and travel trends.
"We've recently started doing dual broadcasts – for example, we've had a client join me on there, and a car hire specialist too – and these work well."
To those who are worried about nerves, Holroyd says: "Don't be afraid to script them, or at least write down some bullet points as a prompt. Be authentic and be yourself, and you'll be fine!"
Top 10 tips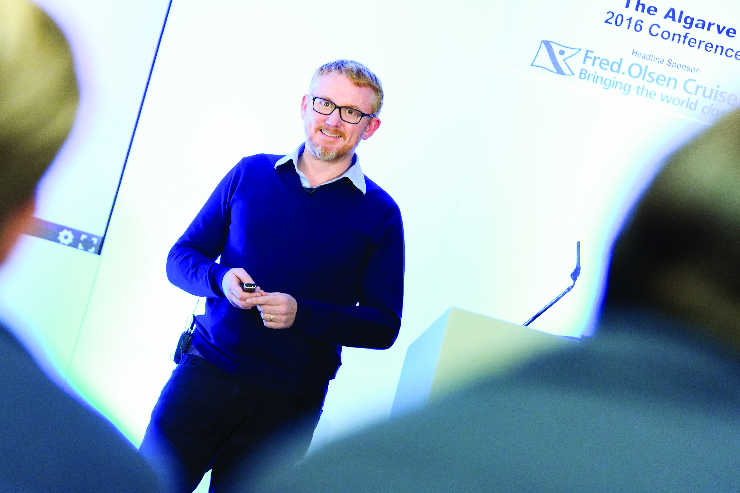 Bruce Martin, social media consultant at Ginger Juice, shares his Facebook Live advice
Prepare: Find a quiet spot; invest in a tripod to keep the phone steady.
Practise: Record a video or post only to yourself first to see how it will look, bearing in mind lighting, sound and angles.
Announce: Give fans one day's notice of when you're going to be live so they know when to tune in.
Timing: If you can, go live in the evening when there are more people online.
Engage: Encourage viewers to comment or ask questions, as this will help your video reach more people.
Shout out: Give viewers a live shoutout to thank them for tuning in.
Smile: Try to be interesting or funny, and avoid long monologues.
Front-load: Most people will only watch your video after you're live and will not stay long, so lead with your strongest content first. Bring a friend: Introduce a guest slot to keep things interesting; you'll find it's easier than doing it on your own too.
Promote: After all this effort your content deserves to fly, so boost it for a small cost for greater reach.