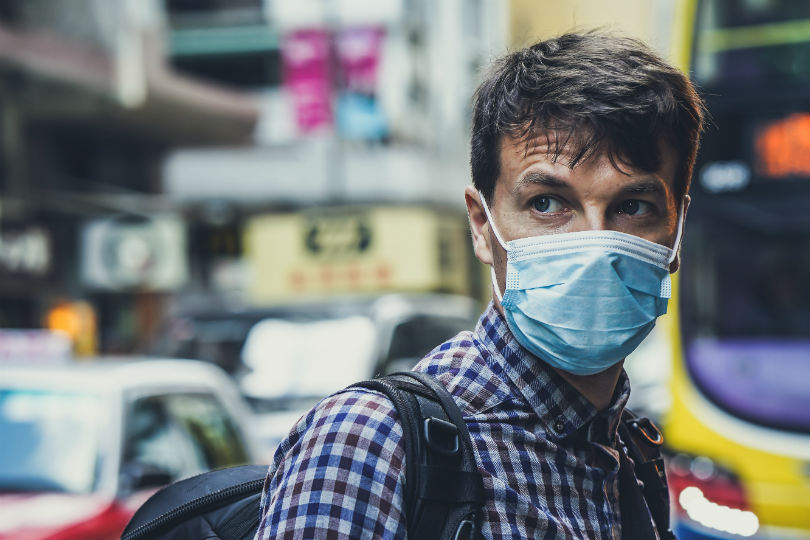 Iata believes face masks will help limit coronavirus transmission during flights
The association said while masks would reduce the already "low" risk of Covid-19 transmission on aircraft, social distancing measures – such as leaving middle seats empty – could bring "dramatic cost increases to air travel" in excess of a third.

Face coverings for both passengers and crew should become a "critical part" of a "layered approach" to biosecurity when people return to air travel, Iata said on Tuesday (5 May).

"Evidence suggests the risk of transmission onboard aircraft is low," said Iata general secretary and chief executive Alexandre de Juniac.
"We will take measures such as the wearing of face coverings by passengers and masks by crew to add extra layers of protection.

"We must arrive at a solution that gives passengers the confidence to fly and keeps the cost of flying affordable. One without the other will have no lasting benefit."

Other biosecurity measures proposed by Iata include temperature screening passengers, airport workers and other travellers; introducing boarding and disembarkation processes that reduce contact between passengers and crew; limiting movement within the cabin during flights; more frequent and deeper cabin cleaning; and simplified catering processes to reduce passenger-crew contact and interaction.

Further down the line, Iata believes widespread Covid-19 testing and immunity passports could add to these biosecurity measures.