Independence of the Seas selling at a record rate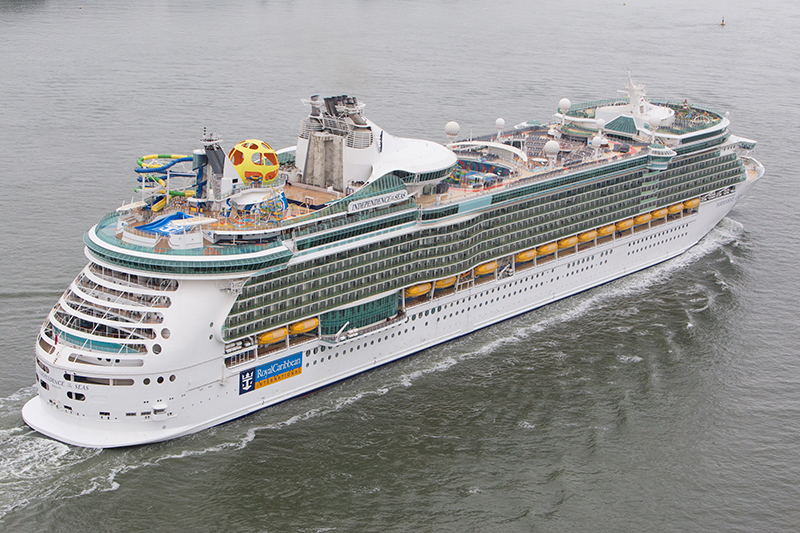 Sharelines
---
Independence of the Seas selling earlier and at a higher price point that ever before according to Royal Caribbean International's UK boss
---
Speaking onboard Independence of the Seas, Ben Bouldin, managing director UK & Ireland, said: "Guests are paying more for this ship now and they are booking it earlier than ever before."
He told TTG that customers should expect prices to be around "a couple of £100 more per person" this summer season than the last.
"Something customers need to be mindful of is that waiting for late space with Royal Caribbean is not going to bear any fruit anymore. Our model will favour those that book early. This ship is sold out until the end of July," he added.
Looking at future deployment out of the UK, Bouldin said that in 2020 he would want to retain Independence of the Seas but, in terms of a second ship, it was "most likely" that Anthem of the Seas would be based here too.
He also noted that Royal Caribbean's UK customers were demanding larger vessels from the line with research amongst its passengers showing it was a case of "the bigger the ship, the better".
Bouldin said this meant that when analysing future UK strategy, the answer to the question about bringing an Oasis class-ship here one day is: "quite possibly because consumers are telling us that's what they want".
He added: "Immaterial of whether we think it's an appropriate ship for the weather out of Southampton, our guests are telling us that's what they want to sail on, so if they are comfortable with it, why are we so precious about it?"