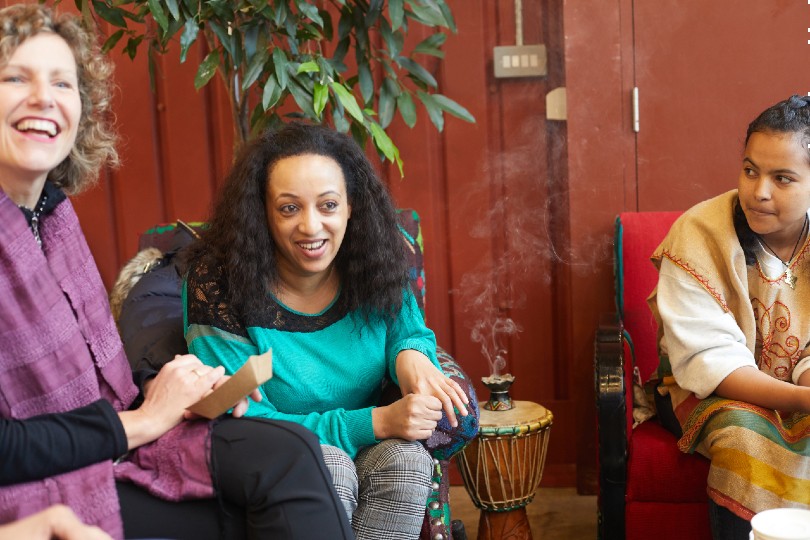 Women in Travel's Alexandra Alonso (left) with new London tour leader Sefanit Mengiste
The operator has partnered with social enterprise, Women in Travel (CIC), to give three women the opportunity to take their first steps in travel and tourism and pursue a career as a guide.

Hailing from Ethiopia, Morocco and Albania, the new tour leaders will share stories about the customs and traditions of their home countries, and how they have found homes in various parts of the capital.

The trips, Ethiopian Flavours in Shepherd's Bush, Balkan Tastes and Culture on the South Bank and Moroccan Tea Ceremony and Dessert (which will be a virtual experience) will be offered through Intrepid's Urban Adventures brand, each highlighting the importance of traditional food and drink to these communities.

Intrepid and Women in Travel have worked with the three prospective tour leaders over the last six months to mentor and coach them ahead of their move into guiding.

All three women were previously unemployed, and approached Women in Travel to access the training and support they needed to pursue economic independence.