Iona delivers P&O Cruises record trade sales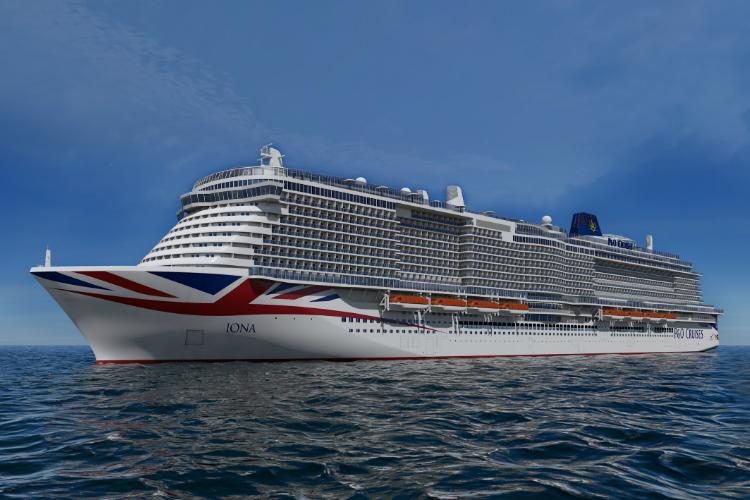 Alex Delamere-White, vice-president of sales and distribution, told TTG the line had also experienced the "most successful launch in our 182-year history" across overall sales thanks to Iona - due to be deployed in 2020.
Pre-registrations went live on September 3 for the 5,200-passenger vessel, currently under construction in Germany, before the vessel when on general sale on September 12.
Iona, the largest cruise ship built for the UK market, will sail its maiden season around the Norwegian Fjords between May and September 2020.
"We had high ambitions but the demand has exceeded all of our expectations and it's no exaggeration to say that our agent partners have played a huge role," said Delamere-White.
Delamere-White: 'We've already had excellent newcomer demand'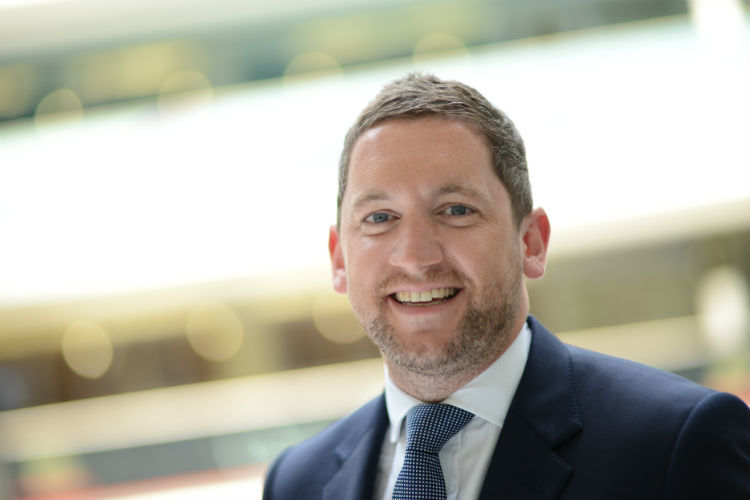 Emphasising the interest of the trade for the vessel, Delamere-White described how 5,000 Iona-specific online training modules had so far been completed, adding how the amount of agents reaching P&O's top training level of Commodore had "quadruple" compared to 2017.
He said interest for Iona had led to P&O "working with more agent partners than ever before" and agent membership of the line's Shine Rewards incentive programme currently stood at around 11,000 members.
According to Delamere-White, eight out of 10 P&O bookings were now being registered on Shine Rewards.
"Iona is still 18 months away but it's clear agents want to really immerse themselves with the brand and the product", adding he believed the line would achieve a "bold" target of 20,000 members.
"Clearly as cruise becomes a more mainstream holiday more and more agents will want to work with us and we have already had excellent newcomer demand from customers."
'Iona success is culmination of enormous effort'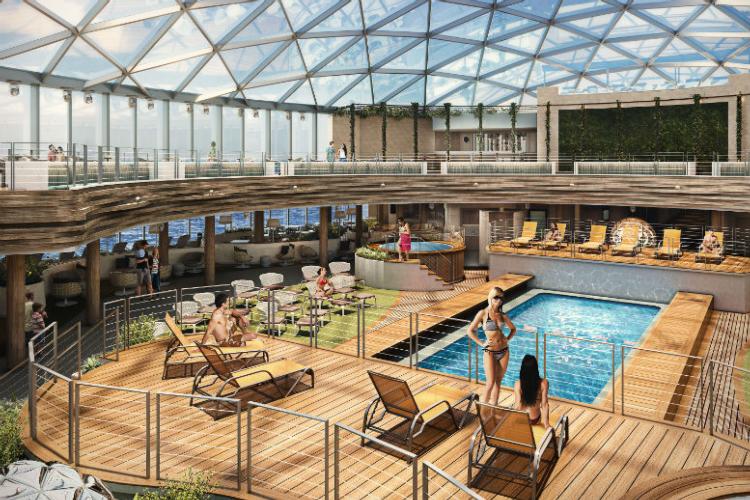 Among its features, Iona will boast a "first of its kind" SkyDome spanning two decks and including a swimming pool, which transforms into a stage at night, as well as a glass dome roof to provide a temperate climate.
A yet-unnamed sister ship is due to launch in 2022.
Delamere-White described the record number of sales as a "culmination" of "the enormous effort and hard work" by its trade partners and of its own sales force since he joined from Princess Cruises as Carnival UK vice-president of sales in 2015.
Last year Carnival UK took the decision to split the P&O and Cunard Partnership Team into separate brand-specific teams, with each line now operating its own dedicated sales forces.