Jet2.com boss reflects on 15 years' growth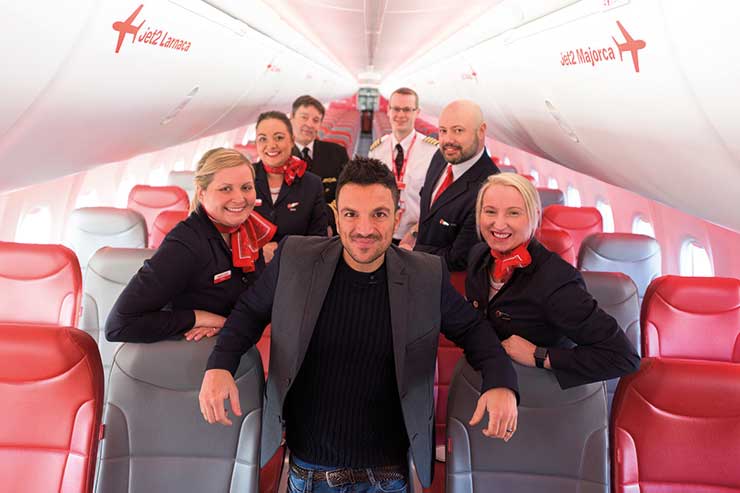 Sharelines
---
"We opened two new bases last year and we need to look after this summer first of all. [However,] if opportunities arise, we are in a position to take them."
---
Marking the occasion at Leeds Bradford airport, where the airline launched its first flights in 2002 with just two aircraft, Jet2.com managing director Phil Ward said: "I would never have imagined that we would now be the third UK airline and the second biggest tour operator." He listed the launch of Jet2.com's New York flights and the delivery of its first new aircraft as other highlights.

Jet2.com began with two Channel Express aircraft serving nine destinations. This summer it will operate a fleet of 88 aircraft, among them new Boeing 737-800s.

Last year saw Stansted and Birmingham become new bases for the brand, but Ward indicated that expansion would be reined in for a while. "We opened two new bases last year and we need to look after this summer first of all." However, he added: "If opportunities arise, we are in a position to take them."

Jet2.com's 11 million passengers are split 50/50 between seat-only and inclusive tour, with the airline now serving 65 destinations.

Ward said it had not been a conscious effort to overtake Thomas Cook as the second-largest Atol-holder, a feat it achieved last autumn. "Being second in a relatively short space of time is a major achievement. We are focused on our own drive forward... As long as we have this wet, rainy island, we will continue to grow."

Singer Peter Andre joined staff and passengers at Leeds Bradford to mark the anniversary celebrations.