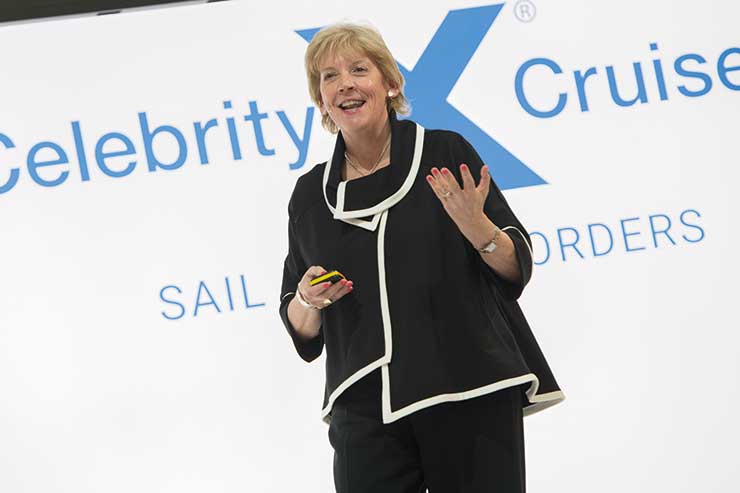 Celebrity has revealed a global restructure to create three newly defined regions
Celebrity today confirmed senior leadership appointments under its three newly defined regions.
The appointments, effective immediately, will report to president and chief executive Lisa Lutoff-Perlo as part of the new single-branded global structure.
With the EMEA region now becoming single-branded, Rzymowska, currently managing director and vice-president, UK, Ireland and Asia Pacific, will add it to her remit.
She in turn will pass her Asia Pacific duties to Susan Bonner who will rejoin Celebrity as vice-president and managing director, Australia, New Zealand and Asia Pacific.
Bonner is working to build the new team in the region with the support of Apple Woo who has been promoted to director of Asia.
The Americas comprising the US, Canada, Mexico and South America, will be managed and led by Dondra Ritzenthaler, senior vice-president Celebrity Sales, and Keith Lane, vice-president field sales.
Mexico and South America will have a dedicated director reporting into field.
Speaking to TTG, Ritzenthaler said the "amazing success and strong trade relations" achieved by Rzymowska and her team had been the reason to increase the remit.
"The UK and Ireland market has been the shinning star, so we will take those learnings from this market and have Jo's team lead in EMEA," she said.