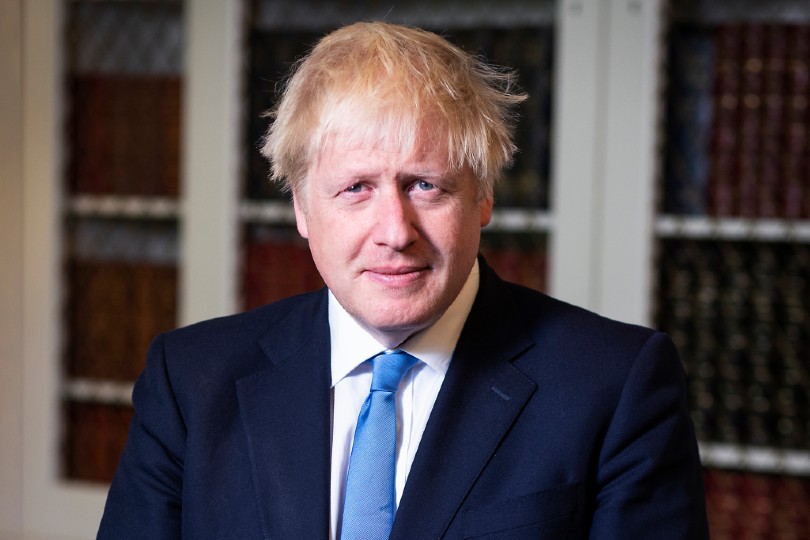 Johnson said the government was also getting its head round using vaccine certification domestically (Credit: gov.uk)
Johnson made the comments during a government coronavirus briefing on Monday afternoon (8 March), acknowledging the concept wouldn't be new to some international travellers.

However, he said the government was still getting its head round how vaccine certification would work domestically, with a review being led by Michael Gove.

Taking questions from the public, Phoebe from Leeds asked the prime minister: "I've been hearing a lot about vaccine passports to allow British tourists to travel again.

"But I'm just wondering how this is going to work for under-16s? I can imagine this is a question on a lot of people's minds, and we're all just so eager to start booking our holidays again."

Johnson replied that the government was looking at how certification might work, stressing that he acknowledged there would be issues for all sorts of people – including younger people and those medically unable to get a vaccine – arising from certification requirements.

"There are some complexities," said Johnson. "We're looking at what they're thinking of in other countries, and we'll be making sure we report back to everybody as soon as we possibly can.

"As you may know, work is being done by Michael Gove on this whole issue. It's a novel issue for our country, we've never had this type of question before within the domestic UK economy, within our own home market.

"Vaccine passports as an idea are not new when it comes to international travel, there have been certificates for things like yellow fever and other diseases in the past and I'm sure that will be a feature of our lives in the future."