Laudamotion to double Airbus fleet following Ryanair investment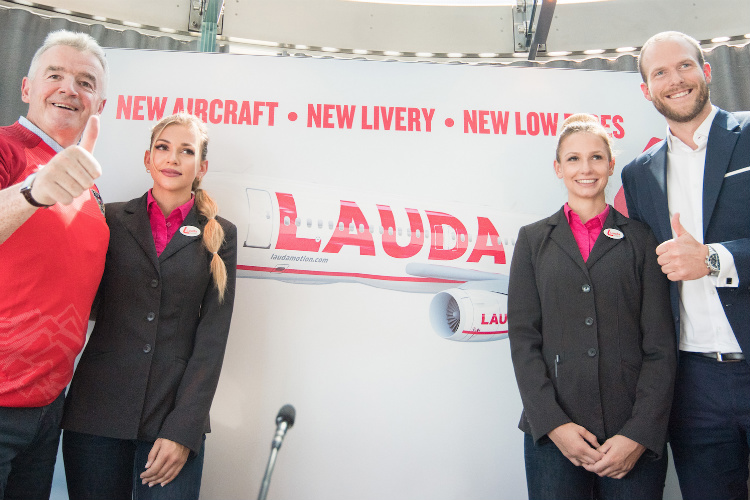 Other initiatives for the airline include new livery "which reflects Laudamotion's Austrian heritage" and new offices in Vienna to accommodate more "high paid, high quality" jobs.

It will also boost pilot pay and strengthen basic pay guarantees. A new personnel director, Christian Euler Rolle, has also been appointed and will assume the role on September 1.

Laudamotion chief executive Andreas Gruber said: "Laudamotion has already achieved load factors over 90% in its first summer season, thanks to the efforts of over 500 Laudamotion colleagues.

"These nine additional 2019 Airbus deliveries ensure that Laudamotion will grow again by at least 20% in 2019 to 5 million guests per year."

Ryanair's chief commercial officer, David O'Brien, added: "We applaud the extraordinary work of Niki Lauda, Andreas Gruber and all the Laudamotion team in the face of very difficult market circumstances and unfair competitor activity to deliver this flying programme this summer, which has provided low fares for the first time ever on over 53 routes."