Loveholidays snaps up Lowcost 'assets'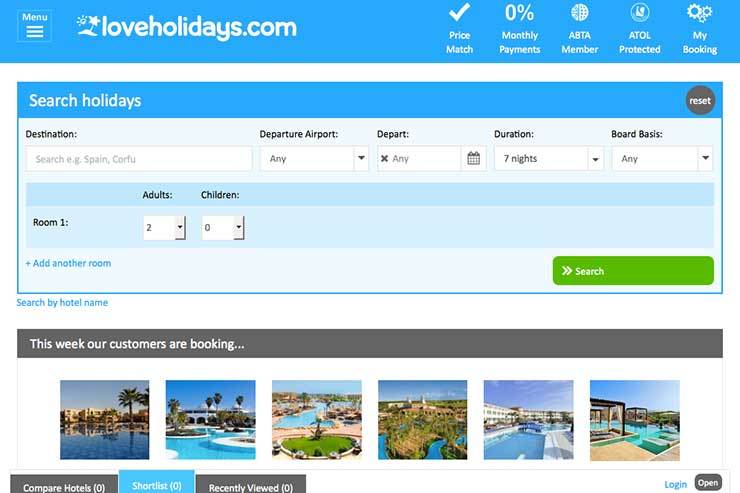 The administrators also revealed that they had released their creditors proposals, and that the Swiss bed bank arm – Lowcostbeds.com AG – had entered the Swiss bankruptcy process.

In the meantime they have been seeking to sell off the group's assets and have confirmed that the domain names were sold to loveholidays.

Accountancy firm Smith & Williamson said five parties submitted an offer for domain names, with the assets sold to the highest bidder.

On Lowcostholidays' former webpage, those now wishing to use another travel agency or intermediary are presented with a link to the loveholidays website.

There had been questions about a possible connection between Lowcostravelgroup and loveholidays – Lawrence Hunt, who was non-executive chairman of Lowcosttravel-group, is also named as having a small shareholding in loveholidays' parent company Want2BThere.

However, Smith & Williamson insisted it was unaware of any connection between Lowcosttravel-group and loveholidays.

The company added all potential purchasers were treated equally, stating that "if this is the same person", Hunt's shareholding in Want2BThere was "negligible".

The news came as the update from the administrators last week confirmed they had a statutory duty to "investigate the behaviour of the directors prior to the failure of the business" and to make a report to the Department for Business, Innovation & Skills.

"The total estimated shortfall in assets for the group and its subsidiaries runs into many tens of millions of pounds," the administrators said.

"It should be emphasised that the final deficiency figures cannot be known for some time due to customers and other creditors continuing to formulate their claims."

The administrators also confirmed it was likely any eventual dividend paid to creditors would be "negligible".

Loveholidays and Hunt could not be reached for comment.