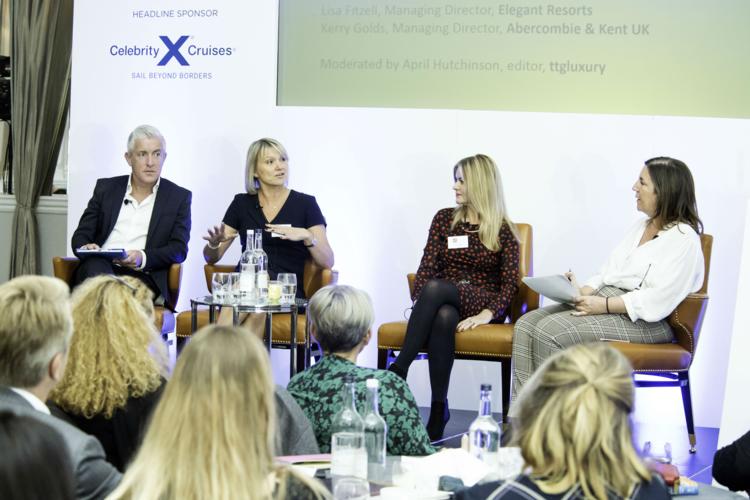 ttgluxury Summit luxury operators.jpg
The combination of a sluggish UK economy, rising prices and last year's hurricanes in the Caribbean all had an impact on the market, agreed operators during a panel session at the ttgluxury Summit in London.
Kerry Golds, managing director of Abercrombie & Kent UK, said: "We've had a good year – we've seen some growth, but it's been a little bit tough. Clients have been a little bit hesitant, but it's more resilient than the mass market. Prices have gone up because of the FX (foreign exchange) rates.
"People can make price comparisons and break everything down. In the luxury market, it's still price-sensitive. But we can add value and we've seen a rise in people looking for that value."
Paul Cleary, managing director of Caribtours, added: "It's been tough for us – Brexit is difficult for everybody. The hurricanes were a challenge for last year and forced us to look outside our traditional markets.
"In the past 18 months we've been selling luxury Europe and that's gone incredibly well. We continue to look at new destinations."
Elegant Resorts has also been affected by staff changes during the year, as well as general market trends.
Managing director Lisa Fitzell explained: "It's been a little bit of a challenge. I joined in April [around the same time] we lost a few staff, which meant we lost a bit of ground after a brilliant Q1. We made it up in September and we've invested back into the sales force and our systems.
"It's been a good year for Europe, but the Caribbean was really slow during the year. In August and September, it really came back. We're also now looking more at the family market."
Elegant Resorts has decided to bring back traditional printed brochures due to customer demand.
"People want brochures and we want to give customers what they want," said Fitzell.
"You cannot ignore digital, though – it's changing so rapidly and it's about personalisation."