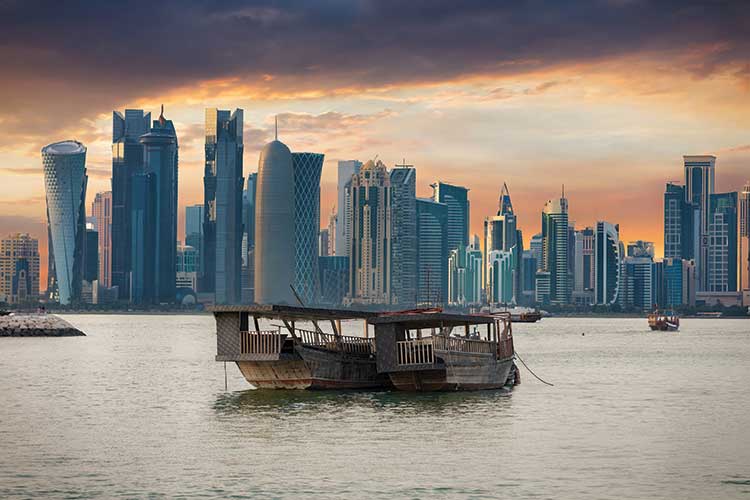 Qatar is one of the top five winter sun destinations
The airport is predicting a total of 1.2 million passengers will pass through its doors between 19 December and 5 January.
Of the top five destinations being flown to – Dublin, Dubai, Amsterdam, Tenerife and Doha – three are well-known winter warmers.
Manchester airport customer services and security director Lee Wasnidge said Friday 20 December will be the busiest day when passenger numbers are expected to top 82,600.
In second and third place are Sunday 29 December and Friday 27 December with predicted totals of 80,400 and 78,500 passengers respectively.
Wasnidge said: "This is one of the most exciting times of the year for both our colleagues and our customers, and we look forward to helping more than a million passengers in getting to their dream destinations this Christmas.
"However, safety and security are just as important at this time of year as any other.
"We see an increase in passengers carrying unusual items, often as gifts for friends and family or as part of Christmas traditions.
"They can unwittingly end up falling foul of hand luggage regulations and the last thing we want to see is gifts being unwrapped or prevented from passing through security and making the journey to their end destination.
"We encourage all of our passengers to review the advice we are providing to ensure they pass through security smoothly and do not have to leave any presents or other items behind."