Meetings charity funds Just a Drop Kenya project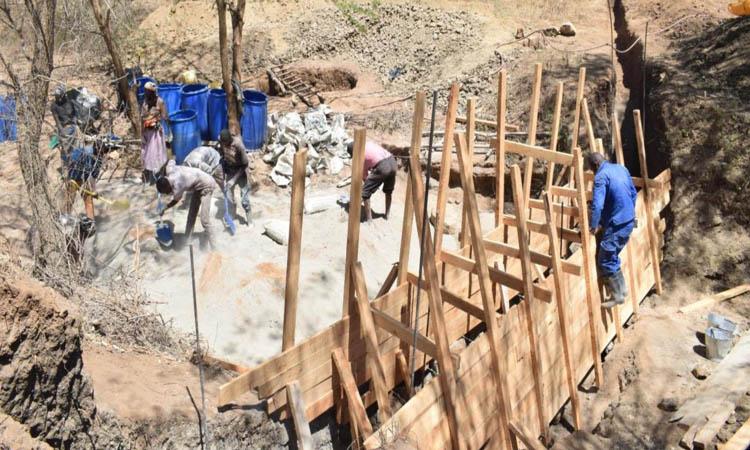 The charity, Meeting Needs, provided £5,700 of the £19,000 cost of the Kwa Voki Sand Dam project.
The dam and a well make collecting water easier for the community. In addition, a food security programme was undertaken, which included how to grow drought resistant crops, use them sustainably and maintain a seed bank. Tree planting, terracing and governance training when selling excess crops were also tackled.
The project improved access to safe water for Kilanga Village and the wider Mumbuni community. Previously during dry periods, women and children, who usually collect the water, were walking 6 to 12 hours a day, leading to less time spend on income generating activities and children missing out on their education.
Farmers also lacked infrastructure to store rainfall, and a changing climate has resulted in rains becoming less frequent and harder to predict.
Meeting Needs executive committee member Lene Corgan said: "The sustainable aspect of this project is particularly pleasing, but so is the relative high return on investment, delivering such major benefits to such a large community for a relatively small amount of money."