Memorial unveiled in honour of Chloe Rutherford and Liam Curry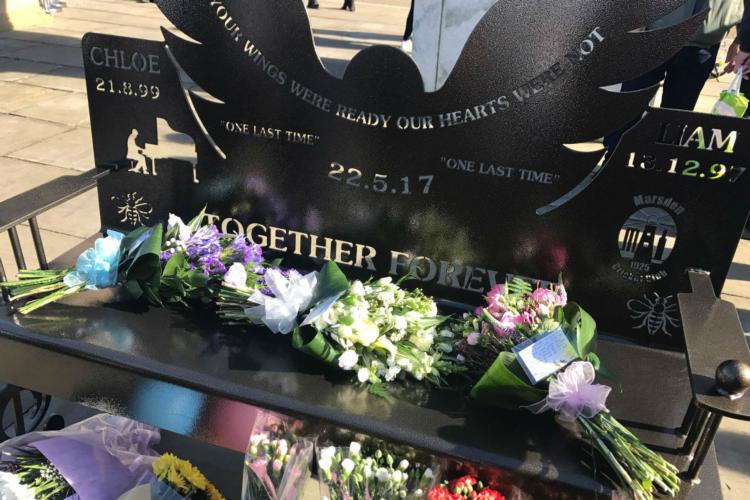 The bench was placed outside South Shields Town Hall during a special ceremony last weekend - four months after the Manchester Arena bombing in which the young couple died.
It features a piano player, representing seventeen-year-old Chloe's love of music which she was studying while working part-time at Westoe Travel and the emblem of Marsden Cricket Club, the team Liam, who was 19, played for.
Chloe's father Mark Rutherford thanked the people of South Shields and the travel industry for all their support as more than 200 people gathered to see the memorial bench unveiled.
Westoe Travel was closed to allow of staff to attend the service.
Owner Graeme Brett said: "It was a very moving occasion. The memorial bench gives the family, friends and people of South Shields somewhere to go to remember such a wonderful couple.
"The bench was made by Dave Filcher of John Nicol Fabrications in South Shields. He called into Westoe Travel and said that he wanted to make a memorial bench. We had no idea as to how wonderful this would be.
"The craftsmanship is amazing with references to the sport and music that formed such a part of their lives."