Ministers ponder automatic 'carbon charge' on all ticketed travel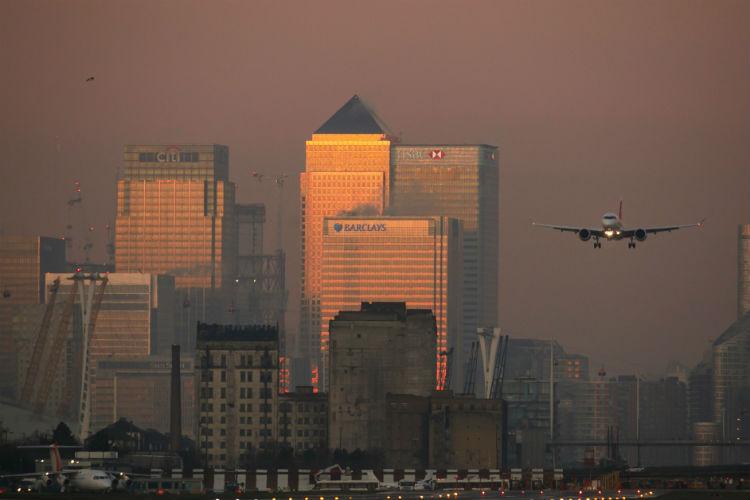 Transport secretary Chris Grayling has launched a call for evidence, which will explore how carbon emissions produced by transport could be offset.

The Department for Transport (DfT) is seeking feedback on proposals requiring companies selling travel tickets to offer additional carbon offsets at point of sale.

While the charges would be voluntary, the DfT has suggested they could be implemented on an opt-out rather than opt-in basis.

Ministers hope the proposals will raise awareness of the effect of transport on the environment, with the cash generated used to fund projects ranging from planting trees to installing solar panels.

In principle, the scheme would seek to pay for the equivalent level of emissions arising from a particular journey or form of transport to be reduced or removed elsewhere.

According to the DfT, transport accounted for one third of all UK carbon emissions in 2018. The government has committed to reducing carbon emissions to a net zero by 2050.

Travel types to be considered in the call for evidence include air, rail, bus, coach, ferry and road transport, as well as "cruise" and "package holidays".
Opt-out rather than opt-in
"The government wants consumers to have the opportunity to mitigate the climate change impact of their journeys while the deployment of zero-emission technologies ramps up," reads the call for evidence.

"This could include ensuring they are provided a sufficient level of information to make decisions as to their preferred travel choice, and providing consumers the option to take action and offset the carbon emissions from their travel."

The DfT says there are "various points in the consumer decision-making process" where offsetting could be offered, including obliging travel operators and ticket sellers to offer consumers voluntary offsets at point of sale.

"One way to increase uptake could be to follow an opt-out rather than opt-in model under which the cost of offsetting carbon emissions would be automatically included for consumers unless they selected not to pay to offset their emissions," it adds.

Other key objectives include addressing concerns the travelling public may not trust their payments going to "worthwhile, quality projects"; raising awareness of carbon offsetting schemes that are already available; and how to stimulate a "stronger, more attractive" market for domestic carbon offsetting to encourage more businesses to support the initiative.
Zero emission target by 2050
"Climate change affects every one of us and we are committed to ensuring transport plays its part in delivering net zero greenhouse gas emissions by 2050," said Grayling.
"An offsetting scheme could help inform travellers about how much carbon their journey produces and provide the opportunity to fund schemes, like tree planting, to compensate for those emissions.

"However, our focus remains to target the development, production and uptake of zero emission technology across all modes of transport."

Tim Alderslade, chief executive of Airlines UK, said the aviation sector was pursuing more efficient aircraft and engines, sustainable aviation fuels and airspace modernisation.
He added UK airlines were participating in a global carbon offsetting scheme aiming to deliver neutral carbon aviation growth from 2020.

The call for evidence will run for 12 weeks through 26 September.