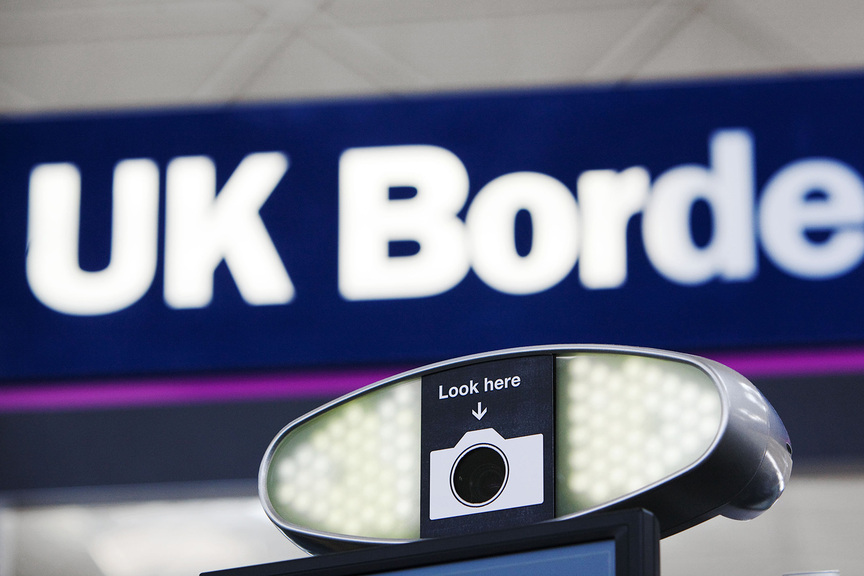 Border controls will be tightened from an unspecified date
New guidelines will require all international arrivals not on an unspecified shortlist of exemptions to self-isolate in their accommodation for 14 days on arrival into the UK. However, unlike other new measures announced by Boris Johnson, quarantine restrictions will not come into place on Wednesday (13 May).
The government said only that restrictions would be imposed "as soon as possible".
"Further details and guidance will be set out shortly and the measures and list of exemptions will be kept under regular review," it said in a briefing note.
The briefing note added that all international arrivals will need to supply their contact and accommodation information and are "strongly advised" to download and use the NHS contact tracing app.
"Where international travellers are unable to demonstrate where they would self-isolate, they will be required to do so in accommodation arranged by the government," the guidance said.
When the restriction comes into force, it effectively stifles all hope of a swift return to international travel.
However, all journeys within the Common Travel Area will be exempt from these measures, meaning that anyone travelling to the UK from Ireland, the Isle of Man and Channel Islands will not need to quarantine.