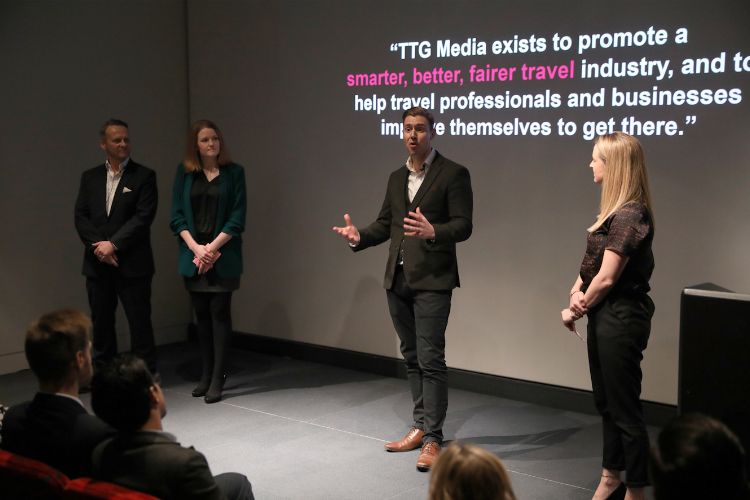 TTG Smarter Better Fairer.jpg
The event marks the week the company's weekly magazine TTG switches publication to Mondays, and follows exhaustive research among readers, advertisers and the TTG team.
This Monday (15 April) will see the business moving over to the new brand, with TTG Media now operating under the fresh vision and strapline: "For a Smarter, Better, Fairer travel industry."
Presenting its ethos to an audience of TTG advertisers at the iconic London Transport Museum, TTG Media CEO Daniel Pearce described how working with research agency Zing Insights and design agency Oliver & Graimes had helped the business arrive at its new brand and new direction.

Speaking at the event, Pearce said: "This is not just a PR exercise – we look forward to ensuring everything we do across our events, website and magazines, will help us strive towards our mission to promote a smarter, better, fairer travel industry for all."

You can read more about TTG Media's new vision at ttgmedia.com/ourvision.
Keep reading ttgmedia.com for more on the new TTG Media brand – and look out for the first edition of the new-look TTG on Monday 15 April.