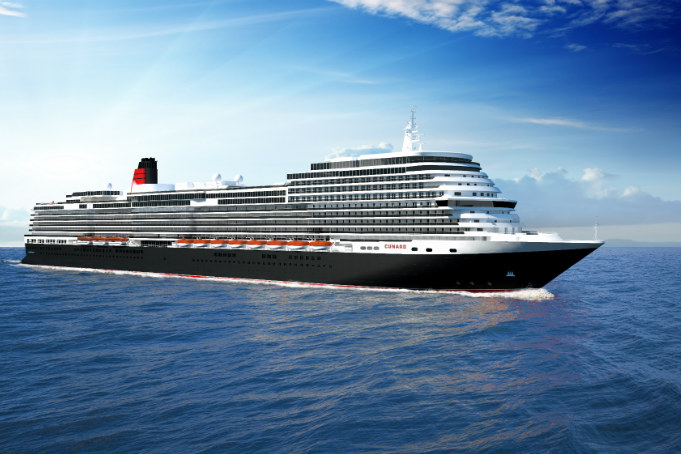 Visualisation of Cunard's new, as yet unnamed, ship
During the steel-cutting ceremony at Fincantieri's Castellammare di Stabia shipyard near Naples, where the new 3,000-passenger vessel is being built, Carnival UK president Josh Weinstein told TTG the addition of a fourth ship would enable Cunard's fleet to be deployed across the globe for longer periods.
"Our goal is to cater not just for folks in the UK, which is a very important market for us, but to build North America, Australia and Japan," he explained.
"To do that, the best way is to be able to position our ships in those places. Even though we do fly-cruise around the world, that is part of the strategy."
He also hinted at further growth for Cunard, adding: "You should not think we have decided Cunard needs to be a four-ship brand.
"The question is how successful will we be convincing all the people around the world, who we know would love a Cunard experience, to come and cruise with us.
"The more successful we are with that, the more opportunity there is. This is a very good statement on how things have been going and where we see the brand going. The sky's the limit."