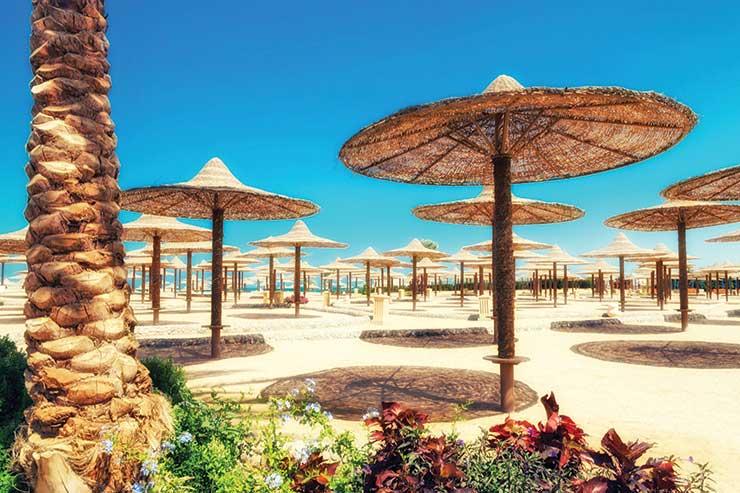 Hurghada Egypt iStock-691442250
John Cooper and wife Susan, died during a stay at the 394-room Steigenberger Aqua Magic hotel in the Red Sea resort of Hurghada on Thursday (August 23).
In an updated statement this afternoon, Cook said it was "deeply saddened" by the incident, adding that the circumstances of the couple's deaths "remain unclear".
"We are aware of the speculation in some of today's media that their deaths may have been caused by Carbon Monoxide poisoning. Currently we have no evidence to support this," Cook said.
Mr Cooper, 69, is understood to have fallen ill and died before his wife, 63, passed away just hours later.
Mrs Cooper, a Thomas Cook employee who worked at the operator's Chancery Walk branch in Burnley, has been described as a "loyal and long-serving" colleague. The branch was shut on Thursday as a mark of respect.
The travel giant explained how a team of 24 representatives had been supporting its 300 customers at the Steigenberger Aqua Magic overnight.
It said it was also offering customers alternative hotels within Hurghada, as well as giving them the option to return home.
Cook reiterated that it was working closely with the hotel and supporting authorities with ongoing investigations.
The company's comments conflict with the couple's daughter Kelly Ormerod, who was also holidaying at the resort with her three children.
Ormerod was quoted in the Telegraph as saying her parents "had no health problems at all" before their holiday, going on to add that the family was in "utter shock" as they awaited the results of post-mortem examinations.
According to the Telegraph, Ormerod also reportedly told local officials she believes an alleged faulty air conditioning unit might have been involved in her parents falling ill.
In its statement, Cook said the Steigenberger Aqua Magic was last audited in late July 2018 and received an overall score of 96%.
"For those customers who choose to come home, we have made arrangements to fly them back today, 24 August. While we understand this is upsetting for those on holiday, we believe this is the right thing to do," it added.
"We will be contacting those customers due to travel to the Steigenberger Hotel in Hurghada in the next four weeks to offer alternative holiday options."