Norwegian Holidays hires first MD as it targets UK 'value packages' market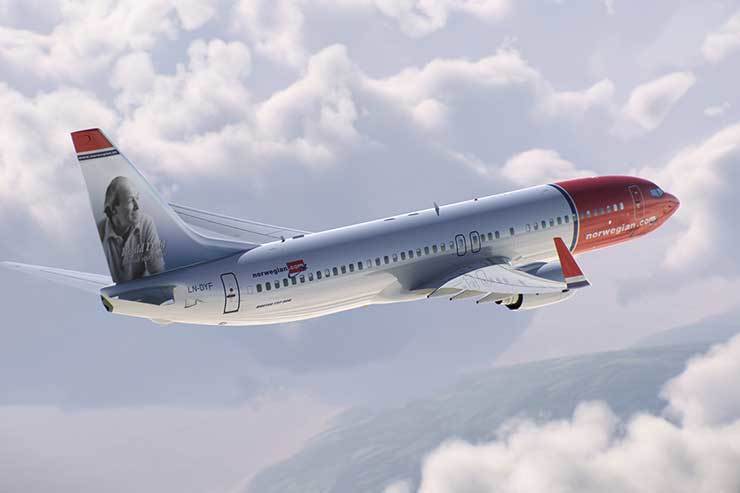 The brand – which does not have an Atol because it is based in Norway – has kept a relatively low profile since its launch in 2013.

However, TTG can reveal that it has now appointed its first managing director to oversee a planned domination of the UK's "value package" market.

Anders Svensson took the helm of Norwegian Holidays on September 1, after the brand spied an opportunity to "shift gear" in line with the booming low-cost carrier.

Svensson, who has worked with Norwegian for seven years, is based in the business's Oslo headquarters. But with the UK and Spain representing the carrier's fastest-growing European markets, he admitted the UK was a key area of focus. "Norwegian flies four million UK passengers each year, so there is huge potential to grow Norwegian Holidays in the UK," Svensson told TTG.

"Although we wouldn't make projections, it is one of our fastest-growing markets."

Asked whether the business planned to take market share here, Svensson replied: "Absolutely. Norwegian is already taking market share and we are also working towards building our presence in this lucrative market."

Norwegian Holidays is not bookable through agents and classes itself as an online travel agency – rather than a tour operator – working with some of the biggest bed banks in the world.

Rather than Atol, the brand is covered under Norway's regulations – the Norwegian Package Travel Act and the Norwegian Travel Guarantee Fund, which like the Air Travel Trust Fund, requires the company to refund and repatriate affected customers.

Lars Sande, senior vice-president sales at Norwegian, said: "Passengers booking through Norwegian Holidays are covered in the unlikely event of bankruptcy.

"This applies to all international customers, including any passengers booking from the UK."

Martin Alcock, director of the Travel Trade Consultancy said the scheme appeared to be "robust". He added: "The bonding levels are set at a more appropriate level than in some other European schemes. However, the true strength of such arrangements are only ever revealed when they are tested in a failure."

Sande said Norwegian Holidays combined "flight plus hotel" and "flight plus car-hire" packages, and that it wanted to become the "main channel for customers looking for the best value package deals".

Svensson added that the company was now "stepping up [its] proposition to increase the ways in which [it] appeals to potential holidaymakers".

The new managing director has spent the past five years focusing on developing Norwegian's loyalty programme, Norwegian Reward.

His main priority now will be looking at how Norwegian Holidays can create "the fastest and simplest booking experience" for its customers.