Norwegian upbeat about potential of UK market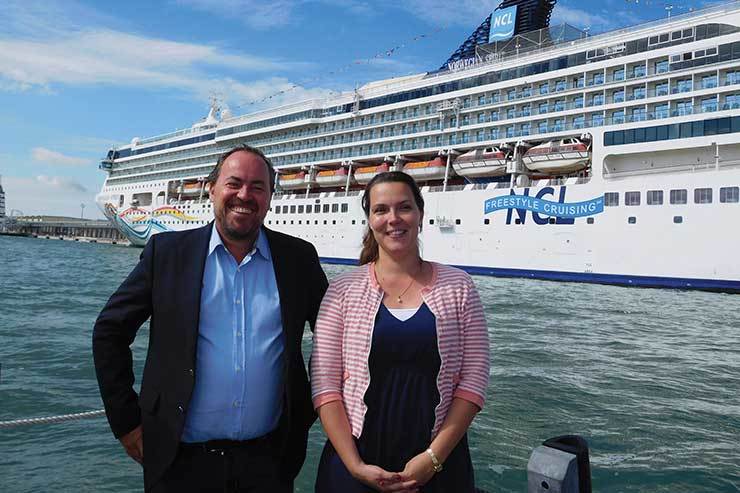 Norwegian Cruise Line is confident that its return to UK shores next summer will help to fuel further double-digit growth in the British market.

Norwegian Jade will sail Western European and Norwegian Fjord itineraries out of Southampton from May next year.

Speaking at a special press event in Venice to showcase Norwegian Jade ahead of a multimillion-dollar upgrade, Christian Boell, managing director for Europe, Middle East and Africa, declared that the UK had proved to be a real success story for the line over the past two years.

"The UK has done very well with high pick-up and double-digit growth in 2016 and I see potential for more double-digit growth in 2017, bearing in mind that when you home port ships, it drives volume in the local market," he said.

Next year marks NCL's largest-ever European deployment with five ships in the region, boosting passenger capacity by 30% and representing an extra 4,000 berths. The line claims this will make it the second-strongest US brand in Europe.

Boell said this would build on NCL's strong overall growth in 2016 which, he said, resulted in higher rates and good yields, though he was unable to give specific figures.

The line has tweaked its ex-UK programme following its launch earlier this year in response to early booking patterns.

Boell explained that 10 departures of up to 15 nights were now being offered on the 2,400-passenger Norwegian Jade between May and September following higher demand from UK customers for longer sailings to Iceland and the North Cape in Norway. "Norwegian Jade is spending more time in Southampton as we have increased itineraries," he said.

The line is backing its European capacity boost with increased promotional activities across all markets including the UK, where it plans to increase ship visits.

"We are significantly stepping up our public relations and have a created a dedicated PR team," said Stefanie Hegener, senior director of marketing and PR for Europe, Middle East and Africa.

NCL chiefs are also keen to target younger British cruisers after Boell revealed that the average age of UK cruisers was the oldest of all its markets.