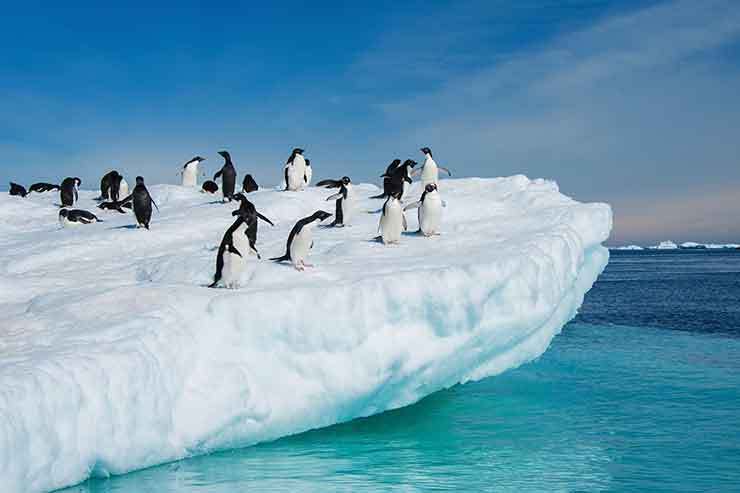 One Ocean Expeditions has cancelled a third successive Antarctic itinerary
One Ocean Expeditions, which is based in Canada, has now cancelled three sailings on its ship RCGS Resolute, which had been due to depart this month – leaving specialist agencies scrambling to rebook their clients with alternative operators to Antarctica.

A 10-night itinerary due to depart from Punta Arenas, Chile, on 21 November is the latest cancellation to be announced by One Ocean.

Bristol-based agency Swoop Antarctica said it was "gravely concerned" by One Ocean's latest cancellation.

Swoop Antarctica had already stopped selling future voyages on RCGS Resolute after the cancellation of the 6 November sailing from Ushuaia.
The company had a "double digit" number of clients on the three cancelled One Ocean itineraries and a "fair number" of forward bookings with the company through 2020 to the 2021 Arctic season.

Alex Mudd, Swoop Antarctica's commercial director, said: "We are gravely concerned that once again our customers have been left in a very difficult position by another cancellation by One Ocean Expeditions.

"Their cancellation of three voyages in a row reinforces our decision earlier this month to stop selling all future sailings immediately.

Mudd added Swoop Antarctica was also receiving calls from concerned travellers who had booked future One Ocean cruises through other travel agents.


"We're looking to support each and every customer as best we can. It's a kick in the guts for our clients looking forward to a long anticipated voyage," he told TTG.
"It's a real shame as One Ocean is a key partner for Swoop. They are significant players in the small expedition polar category. There will be reverberations through the whole Antarctic industry if One Ocean does not manage to pull through.
"At the moment, it's a waiting game, as nobody knows how this will play out. Whatever the outcome, we hope One Ocean's management continues to have all our customers' best interests in mind.
"We hope they can find a way to successfully resolve this situation and the outcome works for as many people as possible."

Andrew Prossin, One Ocean Expeditions' managing director, said in a statement: "Our recent efforts at restructuring our business have been going well, and we are in advanced discussions with a qualified potential partner to rebuild our business."