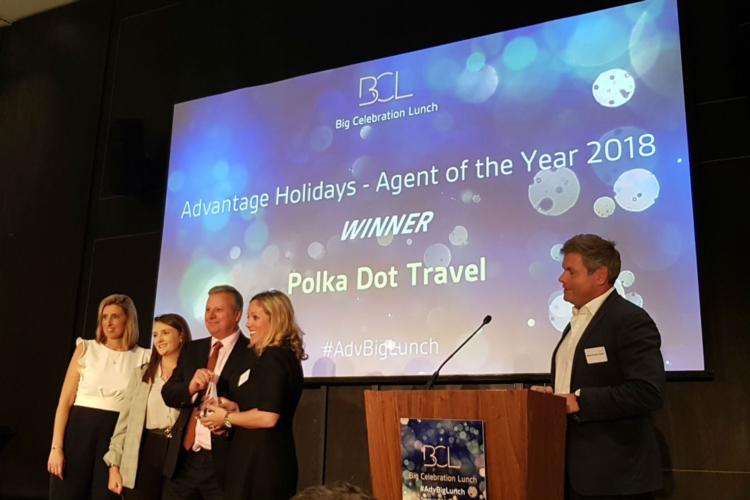 Polka Dot Advantage Lunch.jpg
The agency's latest branch will be in Hanley, Staffordshire, with founder Helen Johnson telling TTG she planned to open in four weeks' time.
Speaking on stage after winning the Advantage Holidays Agent of the Year at the Advantage Travel Partnership's Big Celebration Lunch, Johnson said her husband Mark was signing for the shop today.
Johnson later told TTG she had already recruited staff and shop fitters would be in on Monday.
"We have the staff and we'll be ready to go in four weeks - it's a really exciting time for us," she said.
The move is part of a greater expansion strategy for the agency, with Johnson revealing plans to move into north Birmingham and continue its push in Staffordshire.
Johnson said she was now aiming to have 20 stores "by this time next year".
She also revealed that Polka Dot had joined the Modern Apprenticeship programme and was aiming to take on 10 modern apprentices next year.
"We want to create a 'Class of 2019'" she told TTG. "We are taking on 10 modern apprentices as we want to give young people a real opportunity to experience working in travel".