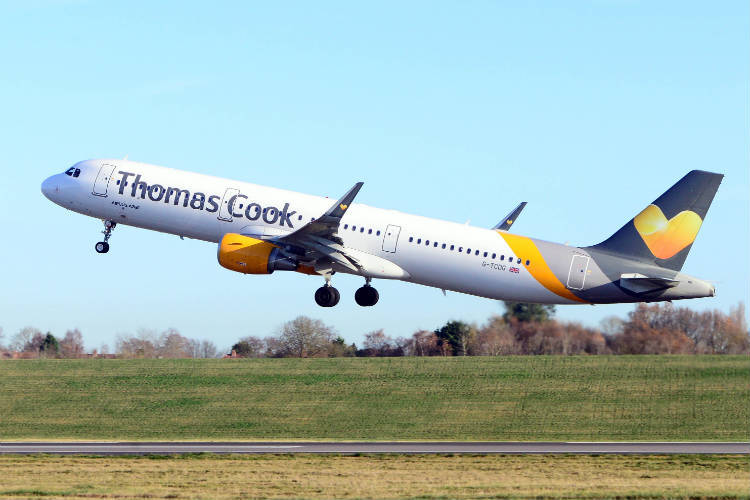 thomas cook AIRLINES A321
Portugal-based private airline Hi Fly has been become the latest bidder for Thomas Cook's airline, according to media reports.
Cook put its airline up for sale earlier this year and said last month that it had received multiple "credible" offers for the whole airline or parts of the carrier.
Hi Fly, based in Lisbon, specialises in wet-leasing and charter airline service, and operates around the world. The company has yet to comment on whether it has any interest in acquiring Cook's airline.
Lufthansa has already been confirmed as a potential bidder for the airline, while Virgin Atlantic is reported to be interested as well.
Private equity group Triton Partners has also made a "highly preliminary and unsolicited" bid for Cook's tour operator and airline in Norway, Sweden, Finland and Denmark.