Roald Dahl's face on Norwegian Boeing marks 'huge UK expansion plans'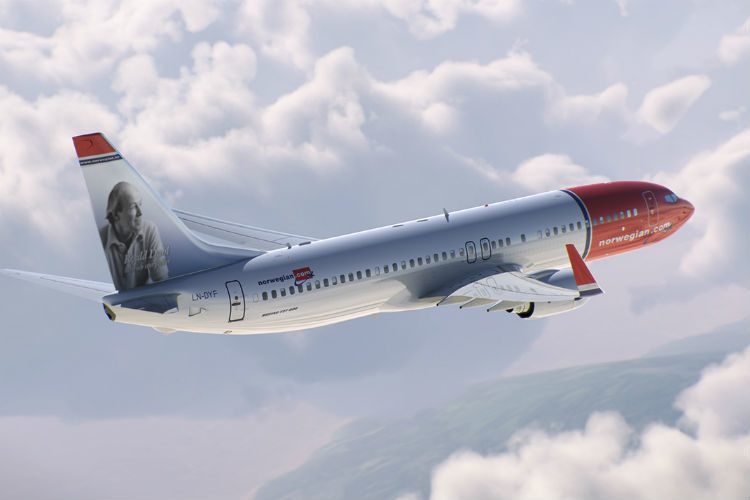 The author will be the carrier's first British 'tail fin hero'.
Norwegian already has more than 80 tail fin heroes using personalities who symbolise the spirit of Norwegian by "pushing boundaries, challenging the norm and inspiring others".
Many of the existing tail fin heroes are famous Scandinavian figures including Hans Christian Andersen, Edvard Munch and Kirsten Flagstad.
Roald Dahl, born in 1916, was of Norwegian descent and the airline believes "the theme of flight has permeated throughout his career, from James and the Giant Peach to The Minpins".
Thomas Ramdahl, Norwegian chief commercial officer, said: "Selecting our first ever British tail fin hero is not only a mark of our huge plans for UK expansion, it is also chance to recognise a truly heroic British figure.
"Roald Dahl has inspired generations of adults and children and as the world celebrates his centenary, it is a great honour to have this world-famous author adorn our aircraft."
The Roald Dahl tail fin will take to the skies later this year on a Norwegian Boeing 737-800 plane.