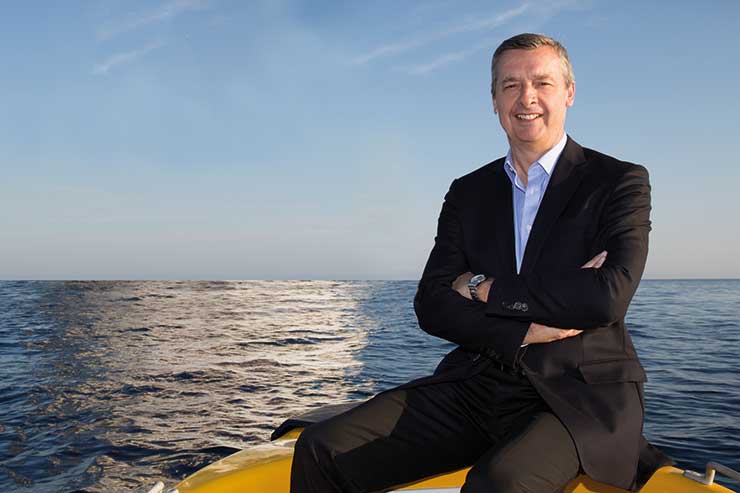 Michael Bayley, Royal Caribbean sitting on the gunwale
Michael Bayley is in a good mood. It's a cold, grey January day in London, the UK is about to be plunged further into political chaos as Theresa May braces for MPs to vote on her ill-fated Brexit deal (she later suffered the greatest defeat in UK political history) and we're discussing the impending entrance of a new competitor into the market. But Royal Caribbean International's boss is characteristically upbeat.

"I think it's great," he smiles excitedly in reference to the imminent launch of Virgin Voyages, which will go on sale in February.

"It's exciting that another brand like that is coming into the market."

With cruise accounting for around two million of the 45 million holidays typically taken by Brits annually, there remains, as Bayley happily points out, significant opportunity for the sector. Which is why Royal Caribbean's head honcho is unashamedly enthusiastic about Richard Branson's new venture. "I think it's interesting – I'm looking forward to seeing how the brand evolves."

It helps, of course, that the new line will be adults-only, "an interesting model" Bayley acknowledges, but one Royal is unlikely to follow.

"I would never say that we would never look at an idea that would have legs and be attractive to our guests. But it strays a bit from what we are – we're multigenerational… But good luck to them," he grins.