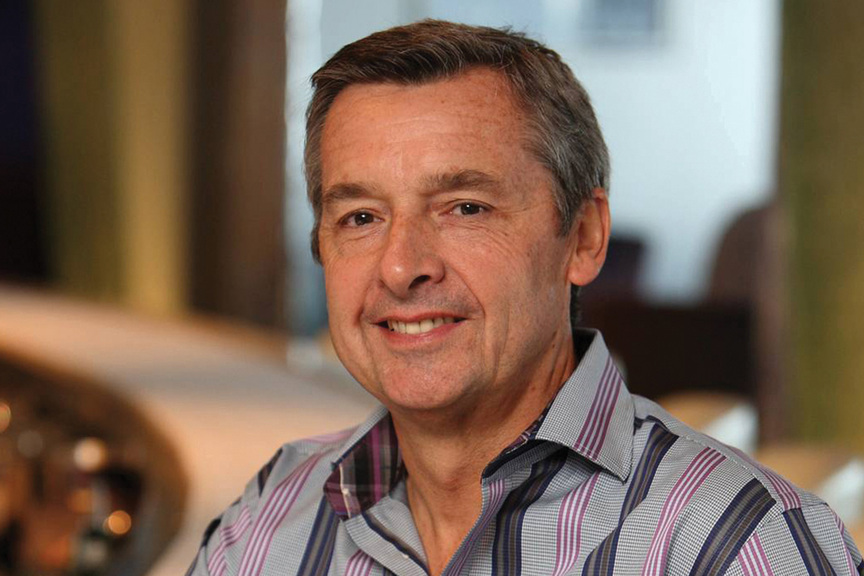 Michael Bayley (Royal Caribbean)
The US-owned line said the partnership would see enhancements made to its CocoCay resort as well as a commitment to employ more Bahamian nationals in the next five years and the creation of a hospitality training programme for citizens.
Royal Caribbean currently brings 1.7 million visitors each year to the destination and as part of the agreement, announced plans to "significantly expand" that number in the next decade as it increases capacity in the region.
Also part of the investment pledge is Royal Caribbean's plan to carry out expansions to its private island destination CocoCay with the construction of a pier, additional guest features and amenities.
The line said there renovation would give new opportunities for local vendors and craftsmen to promote the culture of The Bahamas to visitors.
Royal Caribbean will also develop a hospitality training curriculum, which the line said would "prepare many thousands of students for careers at sea onboard one of Royal Caribbean's ships".
Michael Bayley, president and chief executive of Royal Caribbean International said: "Tourism is an important engine of growth for the economy of destinations in the Caribbean and The Bahamas, and we are excited to bring more visitors on our newest and most innovative ships to this popular holiday spot.
"Our commitment to The Bahamas is multifold. It is our responsibility to contribute to the country's economic diversity, to its employment base and the training of Bahamian youth as well as the protection of the environment.
"We are excited about the continued growth of tourism in The Bahamas, and look forward to doing our part to keep that growth and progress moving along in the years to come."
Bahamian prime minister Perry Christie added: "Royal Caribbean has been a long-standing partner of the islands of The Bahamas and their plans to significantly increase tourism to our country as well as to develop the talent of our youth and expand employment opportunities for Bahamians is commendable."