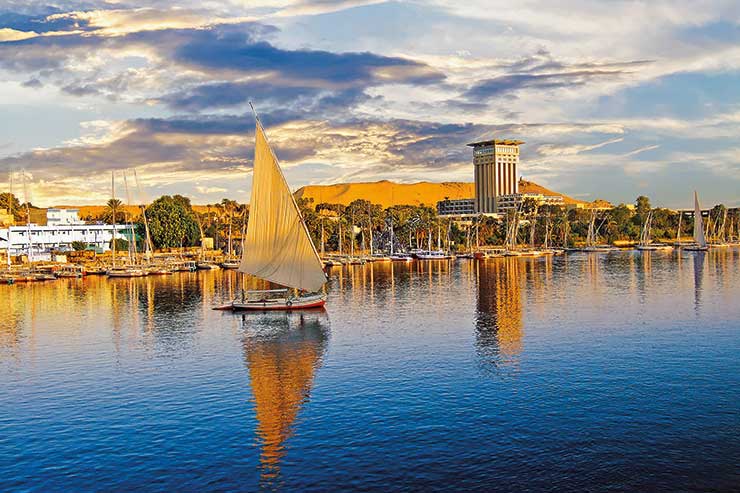 Sail boats on the Nile, Egypt
Russia banned all flights to Egypt in November 2015 following the bombing of Russian charter flight Metrojet flight 9268 which killed all 224 people onboard. The UK followed suit with a similar flight ban on Sharm el Sheikh airport. However last week Russia announced plans to resume flights to Cairo, with reports suggesting flights to Hurghada and Sharm could be restored later this year.

Amr El-Ezabi, UK and Ireland director of the Egyptian State Tourist Authority, told TTG he hoped the move by Russian president Vladimir Putin would "encourage the UK" to consider lifting its ban on Sharm airport.

"Now that we have the approval of Russia [for Cairo]… there is a stronger possibility of the British government revising its decision [for Sharm]," he said.

El-Ezabi added that he found it "beyond frustrating" the flight ban on Sharm airport had remained in place. "Sharm is green [according to FCO travel advice] so the Foreign Office does not have a problem with Sharm itself – just the airport – but things have changed," he insisted.

El-Ezabi said authorities had made £20 million worth of investments in airport security as well as improving infrastructure in the wider resort. He said close to 30,000 British visitors holidayed in Sharm during 2017.

"Demand is still strong from the British market and we can see that people are doing all they can do to get [to Sharm]," he said.

El-Ezabi added that despite Sharm being referenced in Egypt's trade marketing and education programmes he would not be actively promoting the destination until it was "fully open again".

"It would just be frustrating for both travel agents and their clients with no UK air link," he said.

A Department for Transport spokesperson told TTG it continued to work closely with Egyptian authorities on security arrangements in Sharm, adding: "We keep aviation security under constant review and will resume flights as soon as we can."