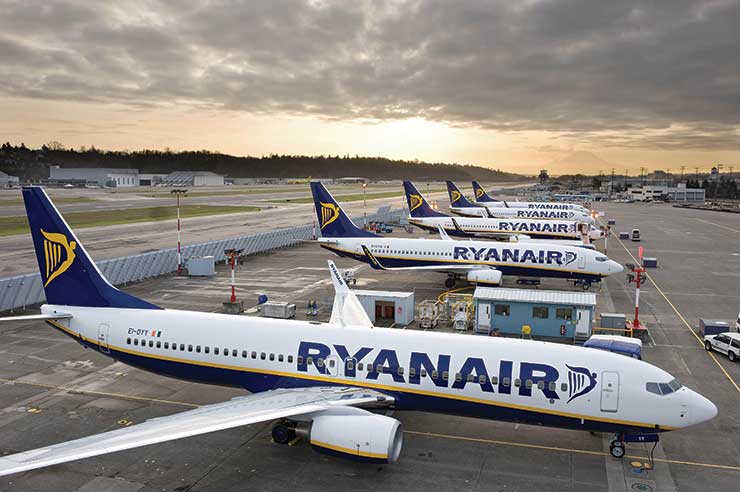 Ryanair aircraft lined up on stands
A man was captured on video - viewed on Facebook almost two million times - becoming aggressive towards the fellow passenger when she apparently takes a while to move out of the way, and using racist language onboard a flight from Barcelona to Stansted.
He also threatened to "push" her to another seat and shouted: "Don't talk to me in a foreign language, you stupid ugly cow."
Many people have said Ryanair should have removed the man from the flight and threatened to boycott the airline.
While a member of cabin crew did attempt to intervene in the incident, the situation was not resolved and the aggressive man appeared to remain onboard. It was the female passenger who ended up moving seats, stating that she wanted to sit with her daughter.
David Lawrence, who recorded part of the incident on video, told the Financial Times: "The cabin crew were young. The man just overpowered them.
"I'm sure there was some sort of training in place by Ryanair. I was expecting them to put that into place and follow proper procedures — ie: call the police. But they didn't."
Ryanair said it had reported the incident to the police in Essex.
"As this is now a police matter, we cannot comment further," it added.