Ryanair announces changes to up to 18,000 flights in coming months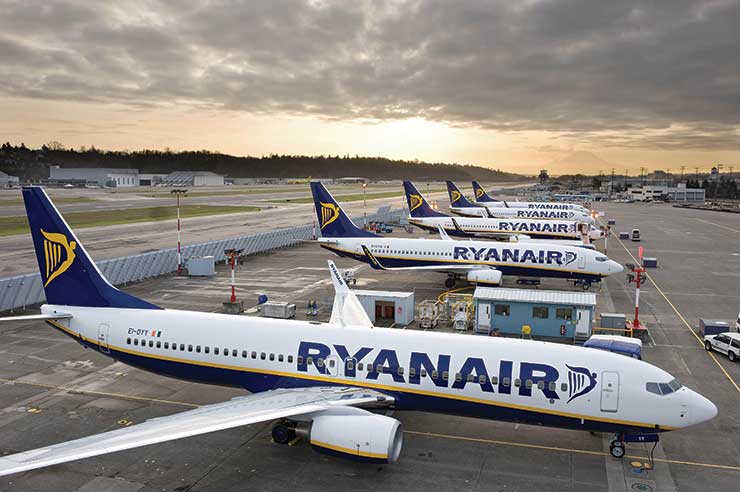 The airline said it plans to end its period of schedule changes by "slowing its growth from November 2017 to March 2018".
It will fly 25 less aircraft (of its 400 fleet) from November, and 10 fewer aircraft (of 445) from April 2018.
By reducing its flying schedule in this "controlled manner" Ryanair believes it will eliminate all risk of further flight cancellations (because slower growth creates lots of spare aircraft and crews across Ryanair's 86 bases this winter).
It will also roster all of the extra pilot leave necessary in October, November and December and roster almost 40% of the annual pilot leave requirement for 2018 in Q1 2018, which it believes removes the risk of roster problems recurring next year.
The airline has emailed each of the 315,000 customers whose flights were previously cancelled over a six week period in September and October and offered each of them a €40 travel voucher for travel between October and March 2018.
This flight voucher is in addition to the flight re-accommodation/refunds they received last week.