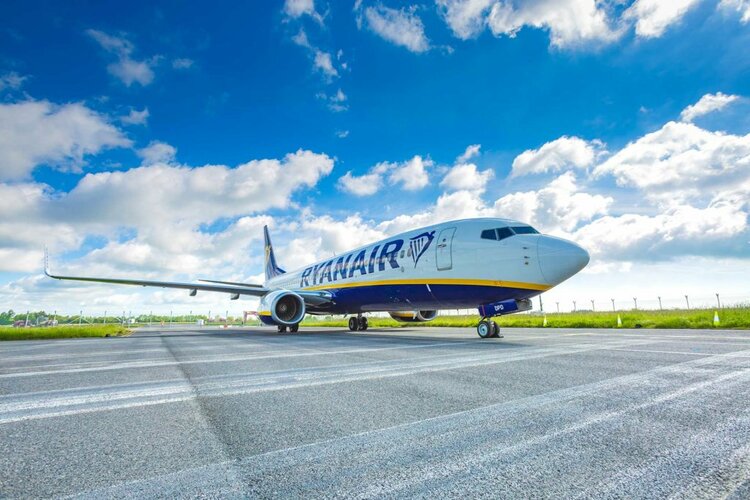 Ryanair expects to fly 60 million passengers this year, down from 149 million last year
The budget carrier said 99% of its fleet was grounded from mid-March to the end of June, with Q1 passenger traffic down 99% from 42 million last year to just 500,000.

A record refund backlog also impacted operations and cash flow, said Ryanair, although the airline says it now expects more than 90% of cash refund requests to be cleared by the end of July.

It has also enacted on various "cost reduction" measures, including negotiating "modest" pay cuts with staff, consolidating its route network and deferring all non-essential spending.

"The past quarter was the most challenging in Ryanair's 35-year history," the carrier admitted in a Q1 (three months to 30 June) trading update issued on Monday (27 July).

Ryanair's Q1 revenue fell 95% year-on-year from €2.3 billion (£2.1 billion) to just €125 million (£115 million), while profit after tax fell from €243 million (£220 million) to a €185 million loss (£170 million).

Aircraft and crews were retained via skeleton operations to repatriate passengers, operate rescue and medical emergency flights, and ship and distribute PPE across Europe.