Seabourn launches Encore class of ships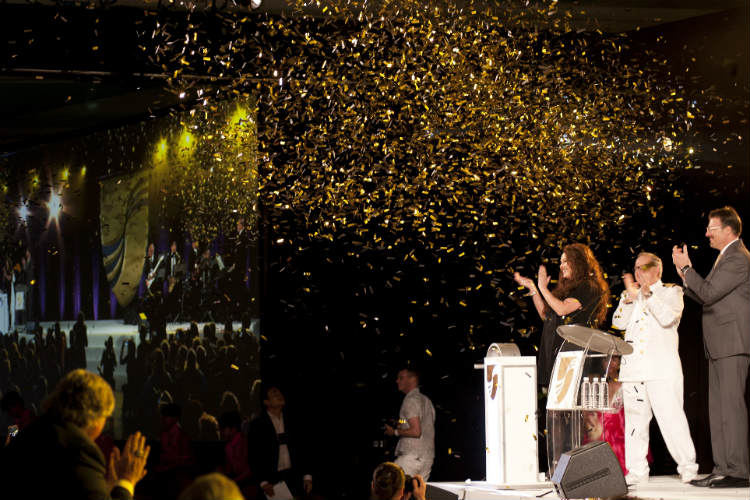 Seabourn Encore was named by world-famous soprano Sarah Brightman on Saturday night at a ceremony in Singapore attended by 1,500 cruise guests, agent partners and media.

Rick Meadows, president of Seabourn, said Encore, together with sister ship Ovation, which launches in April 2018, will "give Seabourn the newest and most consistent fleet in the ultra-luxury market".

The 600-passenger ship is the line's first new vessel since it launched three Odyssey-class ships, in 2009, 2010 and 2011. While Encore replaces capacity lost through the sale of other smaller ships, Ovation will increase Seabourn's capacity.

Encore-class ships have an additional deck, an exclusive new Retreat area where cabanas can be hired by the day, and a new restaurant concept called Sushi.

The ship also ushers in a new partnership with wellness expert Dr Andrew Weil, a new production featuring the music of Tim Rice, and features the second of a new Thomas Keller-branded restaurant.

Meadows said these partnerships, as well as working with hospitality design expert Adam D. Tihany, had "maintained the essence of who Seabourn is", while shifting the cruise line "more into the line of what luxury consumers want today."

Tihany's user-centric design includes darker wood and rounder corners throughout the ship, and a larger, redesigned Seabourn Square without tall glass partitions.

Lynn Narraway, UK managing director, said the two new vessels will make it easier for Seabourn to start conversations with luxury agents who are not already selling cruise.

"With the new Encore especially, we have a bigger opportunity to attract new-generation luxury travellers who are used to boutique luxury hotels, but are time-poor and want to see a lot in a short space of time," she added.

"That's an opportunity for travel agents as well; we are working with most of the agents in the UK that are selling luxury cruise but there are agents out there that are not selling cruise."

Seabourn Ovation will go on sale next week on January 18.