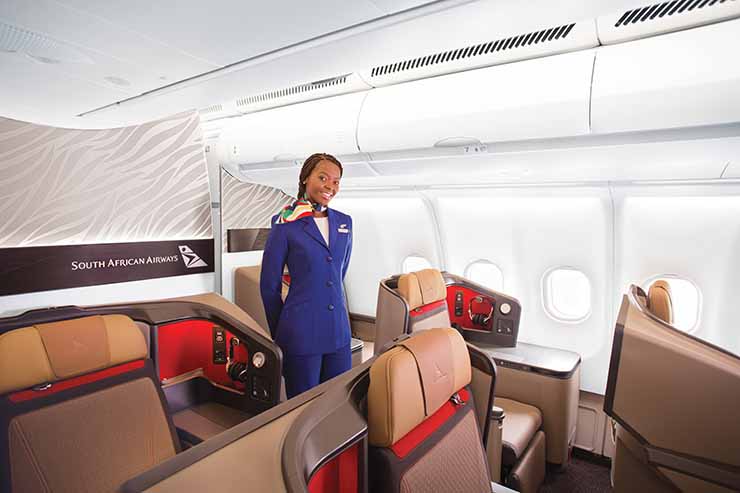 South African Airways says it will be 'reviewing further possible flight schedule amendments'
The carrier has detailed the cancellations as it waits for South Africa's government to pledge a £106 million bailout to keep it operating.
SAA's Heathrow-Johannesburg service is still operating, but its Munich service has been cancelled up to and including Friday, with passengers accommodated on Heathrow and Frankfurt services.
Some frequencies between Johannesburg and Cape Town and Johannesburg-Durban have also been cancelled, with passengers transferred to sister budget airline Mango.
SAA said: "These decisions are in line with SAA's usual policy of reviewing flights and consolidating services with low demand. Furthermore, during the current process of Business Rescue, these cancellations represent a responsible strategy to conserve cash and optimise the airline's position ahead of any further capital investment."
It added that cancellations on the Cape Town route were due to these services being used to train pilots on new wide-body Airbus A350s that would then operate long-haul.