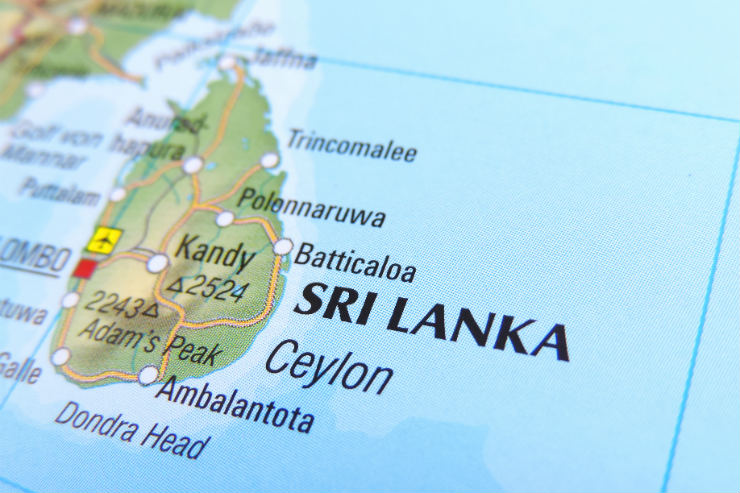 Sri Lanka map iStock-503399921.jpg
National tourist board Sri Lanka Tourism confirmed on Wednesday (24 April) police and security forces have been working together in the wake of the attacks to implement new security protocols across the island, with a specific focus on "important tourism sites".

Eight British nationals were killed in the bombings, which primarily targeted churches and hotels, including Colombo's Shangri-La, Kingsbury and Cinnamon Grand. Dozens of people have been detained in connection with the attacks. Security forces in Sri Lanka are confident they have identified eight of the nine bombers.

A state of emergency, including a curfew, has been imposed across Sri Lanka, while the government has placed limitations on social media. The Foreign Office (FCO) has stopped short, though, of issuing a travel ban, but Britons in Sri Lanka have been advised by the FCO to follow the instructions of the local authorities, as well as their hotel or tour operator.

A number of UK tour operators, including Wendy Wu Tours, G Adventures, Intrepid Travel and If Only, have confirmed their customers and ground handling teams in Sri Lanka are safe, and have pledged their support to the country's tourism sector.

Sri Lanka Tourism said in a statement on Wednesday it wished to reassure tourists already in the country, unaffected by the attacks, that police, tourism police and security forces were "jointly implementing a comprehensive security plan to ensure their safety across the island, including all important tourism sites".

"Meanwhile, a security briefing was held on April 22 for hotel owners and operators on the new safety measures being rolled out and to seek their cooperation strengthening security at hotels and resorts," said the tourist board.

"In the immediate aftermath of the explosions, Sri Lanka Tourism deployed trained emergency response teams and representatives at hospitals, affected hotels and the airport to assist tourists [with] hotel transfers, airline bookings, airport transfers, itinerary changes, hospital treatment, contacting their loved ones and reuniting missing family members through diplomatic channels.

"Sri Lanka Tourism would like to reassure the world the country is open for business and all possible measures have been taken to ensure the safety and security of tourists. Our world-famous tourism sites, hotels, resorts and other tourist attractions will remain open as usual. There are no road closures or restrictions on movement anywhere in the island."