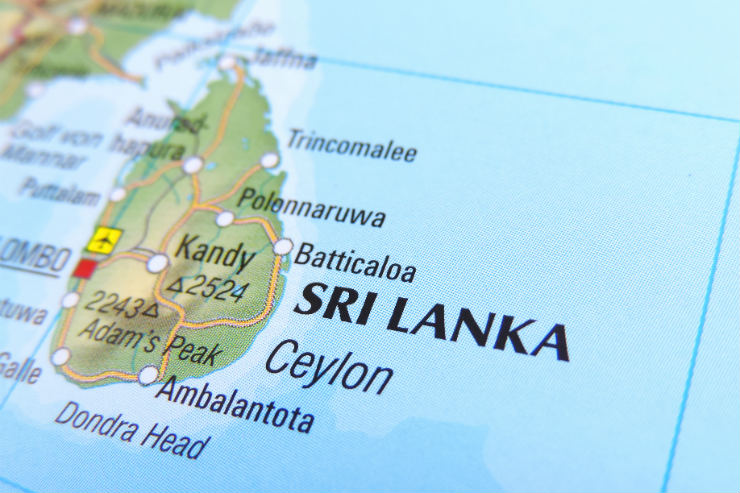 Sri Lanka map iStock-503399921.jpg
Ministers have agreed to cut aviation fuel prices, and reduce ground handling and embarkation fees at Colombo airport for six months, The Guardian reports.

The government hopes the move will encourage airlines to reintroduce schedules, increase the number of flights available and cut fares.

Johanne Jayaratne, chairman of the Sri Lankan Tourism Development Authority (SLTDA), said the measures would reduce operational costs for airlines by between 20% and 25%.

According to the SLTDA, arrivals fell 57% year-on-year in June and 71% in May following a series of bombings on 21 April, which targeted hotels and churches.

However, arrivals increased 67% to 63,072 in June after many countries' travel restrictions, including those imposed by the Foreign Office, were lifted.

Visitor numbers in the six months to the start of July remain 13.5% down compared to the same period in 2018 from 1,164,647 to 1,008,449. The government is projecting a 30% fall in visitor numbers for the full year.

Dimuthu Tennakoon, chairman of the Board of Airline Representatives in Sri Lanka, said he expected cancelled frequencies to be reinstated, and urged airlines to work closely with tour operators in individual source markets to increase traffic.

Meanwhile, Sri Lanka's Daily Mirror reports the government is considering launching free visas for visitors from 39 countries, a proposed new scheme put on hold following the attacks.

Tourism minister John Amaratunga, the paper reports, has said the country's six-month visa free initiative could now launch on 1 August, subject to cabinet approval. The UK would be among the 39 countries to benefit from the scheme.