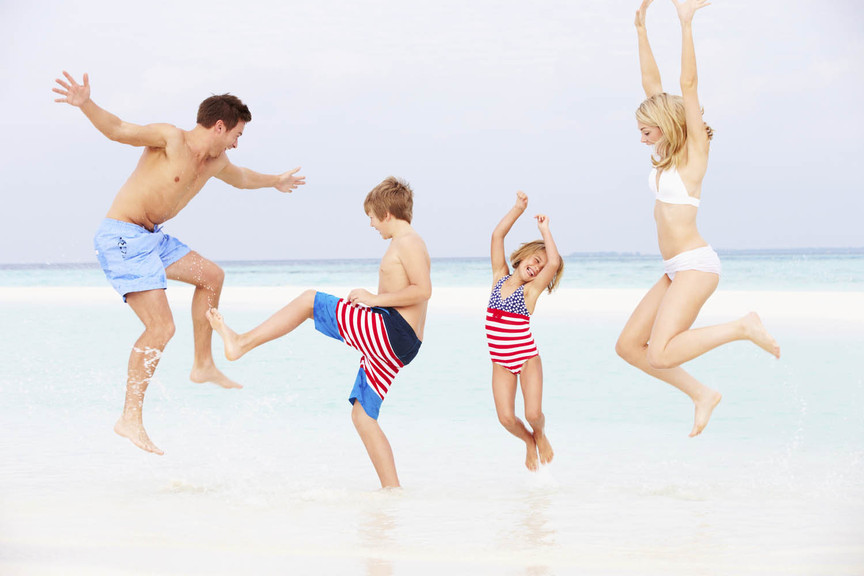 Family holiday - beach (stock)
The company surveyed 5,000 travellers in the UK, Germany, US, Canada, France, Spain, China and Australia.

It found that for Brits, the US topped the country that most Brits would like to visit in 2016, with almost a third of Brit respondents (32%) nominating it as the destination they most want to visit.

Italy ranked second at 31%, while in a surprise move the UK ranked third, with 30% indicating that they planned to stay in the UK next year. Spain was pushed into fourth place with 25%.

Despite the tragic events in Paris last month, France (18%) retained its top-five place in the list of countries British holidaymakers most want to visit.

The Caribbean (15%), Australia (15%) and Canada (12%) also made the top 10, reinforcing the belief that British travellers are seeking out "safer" long-haul destinations for their 2016 holidays.

Commenting on the findings, Louise Hodges from Travelzoo said: "British travel habits are changing and 2016 is very much looking to be the 'year of the US', with record levels of interest in holidays to both the East and West Coast.

"For the first time, America has overtaken European favourites such as Italy, France and Spain as the most desired holiday destination for British travellers. With four long-haul destinations now in the top 10 and airlines opening up new travel routes that take advantage of the lower cost of fuel, we expect to see long-haul destinations continuing to grow in popularity in 2016."
It comes as those surveyed admitted that the tragic terrorism incidents of 2015 had made them wary of travelling. Some 80% said the turbulent events of 2015 had changed their travel plans next year and a fifth (20%) said they would spend more time considering airline and travel routes due to concerns over safety and terrorism.

"We are also hearing from UK travel agents and airlines that Eilat in Israel is tipped for a resurgence of interest next year," Hodges said. "New airlines routes are opening up and we've seen some incredible deals to this winter sun destination which looks set to gain UK interest as Sharm el-Sheikh continues to remain closed for business."

According to the bookings trends seen by Travelzoo so far, other destinations receiving high interest for 2016 include Boston, New York and other East Coast areas in the US, while in Italy, as well as Ischia, Sardinia, Sicily, Sorrento and Brindisi.