The Travel Corporation signs wildlife declaration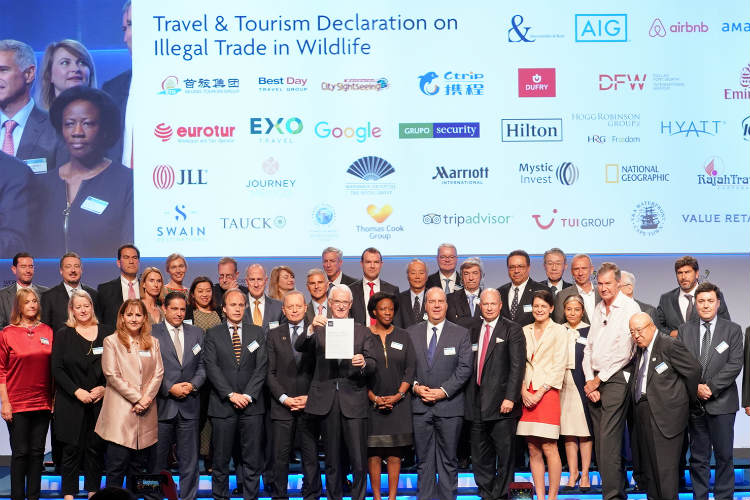 The Buenos Aires Declaration on Travel and Tourism and Illegal Wildlife Trade, which is an initiative being led by the World Travel and Tourism Council (WTTC), also aims to promote responsible wildlife-based tourism as well as investing in local communities.
TTC's chief executive Brett Tollman signed the declaration on behalf of the company and its not-for-profit organisation, TreadRight Foundation, during the WTTC's global summit in Buenos Aires last month.
Tollman said" It is a privilege for our organisation to be among the first to sign such an important initiative.
"The Buenos Aires Declaration has been particularly encouraging to TTC and TreadRight as it identifies specific actions that the sector can take to address the challenges presented by the illegal wildlife trade, taking the important step of establishing a framework on which the industry can build viable long-term solutions towards ending wildlife crime."
TTC owns brands including Trafalgar, Insight Vacations, Uniworld, Contiki and Red Carnation Hotels.
TreadRight has been working on wildlife conservation projects during the past 10 years including Wilderness Foundation Africa, Wildlife SOS – India, World Animal Protection, Sea Turtle Conservancy, Shark Savers, WildAid, Endangered Wildlife Trust and Wilderness Wildlife Trust.