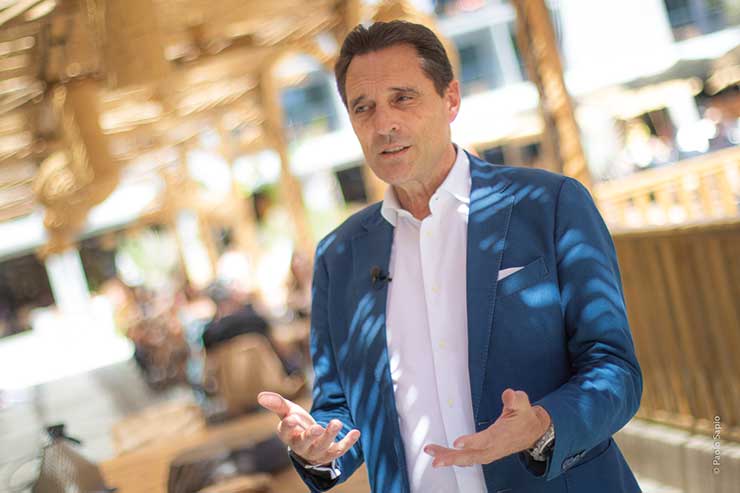 Peter Fankhauser, Thomas Cook
"Selling our airline, further digitising our business, becoming leaner in our operations, and focusing on our own-brand hotel portfolio to differentiate our offering."

Sound familiar? That's because it's the same plan Fankhauser espoused a month ago when Cook posted its, well, challenging half-year results.

On the surface, Cook's "underlying" winter loss of £282 million, an increase of £68 million year-on-year, is not altogether incomparable with rival Tui's €301 million loss for the six months to 31 March – Cook was far from being the only travel firm to feel the effects of a hot summer followed by a tough winter, further beset by the spectre of Brexit.

It's a point not lost on Fankhauser. "The troubles started when we had an unprecedented hot summer in northern Europe," he says. "I was very clear last year this was going to impact our margins."
MORE: Thomas Cook 'still committed to independent agents' – Fankhauser

But it was Cook's decision last month (16 May) to write off £1.1 billion arising from its 2007 merger with MyTravel that swelled its winter loss to a massive £1.46 billion and saw the operator make headlines for all the wrong reasons, just like it did in 2011.

Four days later, its share price had tumbled to a new low of just 8p after analyst Citigroup said it had "zero equity value".

It's hard to tell from Fankhauser's cool demeanour whether he, or Cook, have all the answers to the questions the operator faces. He strikes a bullish tone when he sits down with TTG in Palma.

"We took the right proactive steps," he says. "We focused on cash and costs, we reduced capacity, we announced a strategic review of the airline and we quickly entered talks with our banks to take away any question we are running out of money."