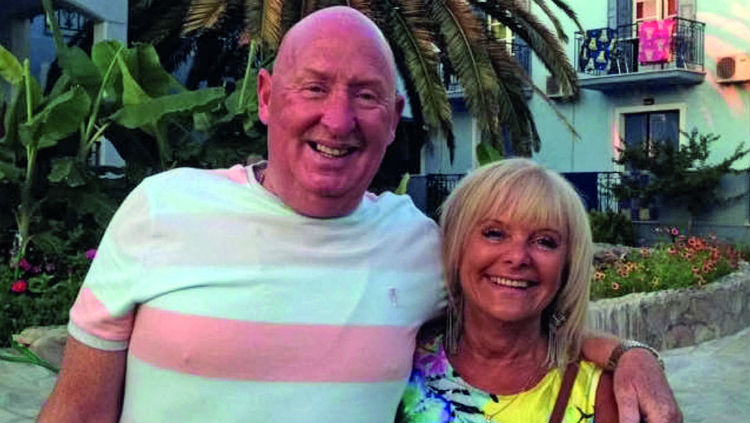 John and Susan Cooper.jpg
Cook commissioned independent tests of the food, water and air conditioning at the Steigenberger Aqua Magic hotel following the deaths of John and Susan Cooper on August 21.

The couple fell fatally ill at the Red Sea resort hotel but the Egyptian authorities have so far said they died of natural causes.

Cook, meanwhile, has insisted there was no evidence carbon monoxide poisoning was a factor.

On Wednesday (September 5), Cook shared the results of its tests, which identified "a high level of e-coli and staphylococcus bacteria", commonly responsible for food poisoning.

However, Cook said it has still not been granted access to the Coopers' room, which has "remained under the control of the Egyptian authorities due to their ongoing investigation".

The preliminary results, said Cook, were independently reviewed by Doctor Vanya Gant of the University College London Hospitals NHS Foundation Trust.

They have also been shared with the Cooper family, the Egyptian authorities and the Deutsche Hospitality group, which has a franchise agreement with the Steigenberger Aqua Magic hotel.

"It is clear from these results something went wrong in August at the Steigenberger Aqua Magic hotel in Hurghada and that standards fell below what we expect from our hotel partners," said Cook in a statement.

"This is also supported by a review that we have conducted of our customer satisfaction scores, which fell sharply during this month.

"It is likely that the presence of e-coli and staphylococcus would explain the raised level of illness reported among guests at the hotel during this time, supporting Thomas Cook's decision to remove our 300 customers.

"However, neither our independent specialists nor Doctor Vanya Gant believe that these results shed any light on the still unexplained cause of death of Mr and Mrs Cooper.

"We await the results of the autopsies being conducted by the Egyptian authorities."