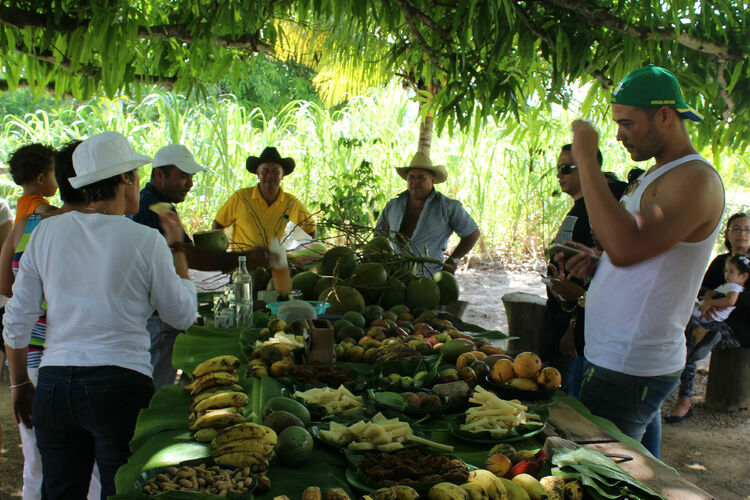 Thomas Cook Love Local experience Cuba.jpg
Cook said its Love Local experiences will give holidaymakers the opportunity to meet local communities, learn about and take part in local traditions and "give something back and help preserve" destinations.
A range of 13 Love Local experiences are currently available to its customers in locations including mainland Spain, Lanzarote, Gran Canaria, Mexico and Cuba with Cook aiming to offer 70 by summer 2020.
Experiences start from €12 per person and can be booked via Cook's in-resort reps or online.
Among the range is the chance to "live like a Cuban for the day" in a community "untouched by tourism", with a visit to a pineapple plantation, a meeting with Cuban farmers and the opportunity to plant a tree in the community's forest.
New research from Cook revealed two in five Brits are now more likely to choose activities which benefit local communities in some way than they were 10 years ago.
Half of today's holidaymakers are more likely to take a trip to a market and support independent businesses than they were a decade ago, Cook said, adding how a third surveyed were also more inclined to opt for experiences that feature local traditions.

Sandra Killick, Thomas Cook UK's head of sustainability in destination, said: "Times have changed and customers are telling us that they want more from a holiday than just a week chilling by the pool at a hotel. For many, mixing with the local communities and getting to know a place is becoming increasingly important.
"Tourism is vital to so many of the countries where we send holidaymakers and our new Love Local programme will enable our customers to make a meaningful difference to the people, economy and environment of the destinations they have been holidaying at for many years and for many more years to come."