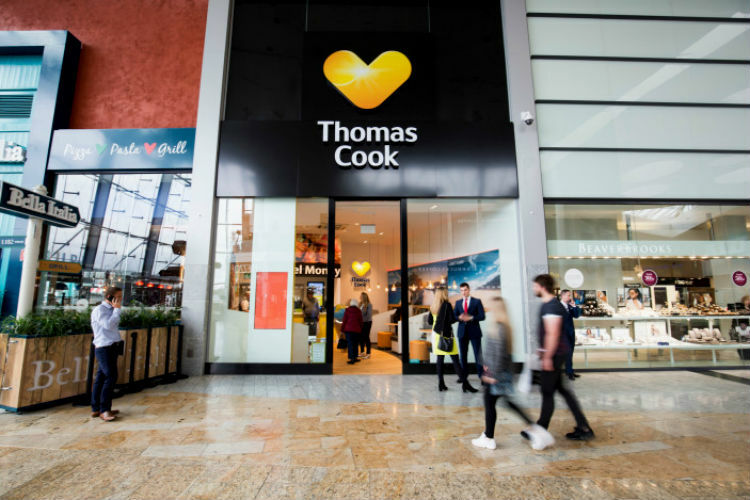 Swathe of companies from across the sector has come forward
A swathe of companies from across the sector has come forward including the homeworking agency, which is also hosting a series of Thomas Cook Care Events at its Trafford headquarters in Manchester this week and next.
The drop-in sessions will feature practical steps to job hunting, such as CV workshops and interview skills and a focus on boosting mental wellbeing.
Cook employees interested in registering can find more information at thomascook.travelcounsellors.co.uk or call 0161 464 5040.
Nearby cruise specialist agency Cruise118 has also pledged its backing to impacted Cook staff, with the company saying it had "a number" of concierge sales positions available and would welcome "any Thomas Cook employee expressing an interest".
"Many of our current employees started their careers at Thomas Cook, Airtours and MyTravel, and our hearts and thoughts are with the employees who have lost their jobs and livelihoods," Cruise118 said.
It will also hold a series of free workshops for any Thomas Cook employees looking to refresh their interview techniques or update their CVs.
"It doesn't matter if you want to work for Cruise118, a competitor or maybe try your hand at something outside of the travel industry. If we can help build your confidence and provide some tips on how to get a job, it would be the least we could do to help support you," the agency added.
Ryan Johnston, sales and operations director at parent company World Travel Holdings UK, told TTG Cruise118 had so far received 53 CVs and 12 people sign up for the coaching sessions due to be held on 4 October.
Based in Bramhall, Cheshire, tour operator and travel agency Inspire said it had "a couple of salaried roles" available as well as openings in its homeworking division.
The company has waived its set-up fee for "all staff from Thomas Cook, Freedom Personal Travel Agents and other brands affected" and would aim to add extra training to get people back into work as soon as possible.
For more information, contact business development manager Ivrie Cohen (ivrie.cohen@inspireemail.co.uk).
Virgin Atlantic has also launched a dedicated recruitment site for Thomas Cook Airlines staff who lost their job as a result of the group's failure.
"At Virgin Atlantic we're always on the lookout for extraordinary talent that could make a difference to our people and our customers. We encourage anyone impacted at Thomas Cook to review the roles we are currently recruiting for and make an application for any roles that are of interest to you," the airline said.
To look at Virgin Atlantic opportunities, visit: www.careersuk.virgin-atlantic.com/