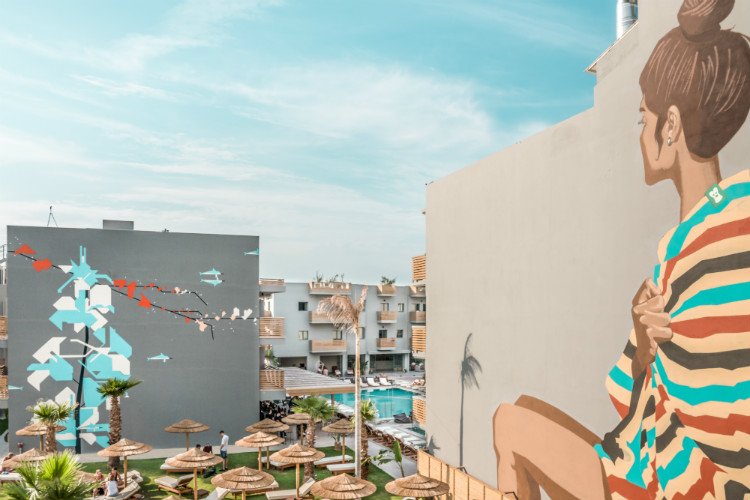 Cooks Club Crete Small.jpg
Cook partnered with Swiss investment firm LMEY to set up joint venture Thomas Cook Hotel Investments earlier this year.

The funds, following a first round of debt financing, will be provided by Greece's largest bank, Piraeus.

Cook will invest the proceeds in properties across its "key" Mediterranean sun and beach markets, with this round of funding focusing on the Greek islands.

The operator opened its first youth-focused Cook's Club hotel in Hersonissos, Crete, in June, and plans to open at least 10 more next year in Spain, Greece, Turkey, Italy, Egypt, Gambia and Bulgaria.

Its Casa Cook hotel brand, meanwhile, launched in Rhodes in 2016 and was followed by Casa Cook Kos in summer 2017. Casa Cook Chania, which had been due to launch this September, and a fourth Casa Cook hotel in Ibiza will open during summer 2019.

Thomas Cook Hotel Investments will also pump more than €7 million into its Sunning Kallithea hotel in Rhodes over the winter. Other outstanding investments include hotels in Majorca and mainland Spain.

According to Cook, its own-brand hotel strategy involves acquiring "underperforming, distressed and underinvested" hotels in core Cook destinations and turning them into own-brand properties.

Enric Noguer, chief officer Thomas Cook Hotels and Resorts, said: "This first tranche of funding is an important step to help us accelerate the growth of our hotel fund.

"In acquiring more hotels we fully manage, we aim to generate better returns for the group and deliver higher customer satisfaction.

"We continue to seek further funding to enable us to acquire hotels around the Mediterranean where we can bring our hotel management expertise combined with the distribution power of our tour operator."