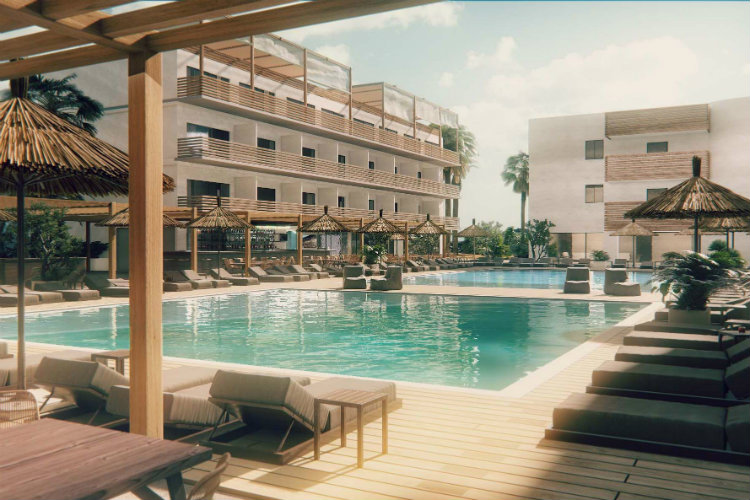 Thomas Cook Cooks Club Hersonissos.jpg
Cook will take on a 250-room hotel in the Canary Islands and a 300-room hotel in the Balearic Islands as it looks to expand its own brand portfolio.

The venture, Thomas Cook Hotel Investments (TCHI), now comprises 2,200 rooms across seven hotels with a total asset value of £250 million.

An initial round of debt financing last year secured €40 million from Piraeus Bank.

Now, a second round, this time in partnership with Spain's CaixaBank, has raised a further €51 million.

The fund aims to comprise 10 to 15 hotels within the next two years. Further hotel acquisitions has been identified with TCHI focusing on expansion over the coming year.

Enric Noguer, chief of Thomas Cook Hotels and Resorts, said: "This new round of funding is a big step forward for TCHI, providing us with support to accelerate our acquisition programme in our biggest holiday destination.

"The fund's flagship hotel, Casa Cook Ibiza, opens this summer and with this new funding we'll be able to create further top-class hotels and holidays for our customers."

TCHI, Cook explains, was set up in March 2018 to support the growth of its own-brand hotel portfolio as part of the company's strategy to achieve "greater control over its hotel inventory and customer experience".

The hotel fund aims to acquire underperforming, distressed and underinvested hotels in Thomas Cook's core destinations and transform them into own-brand hotels, such as Cook's Club and Casa Cook.