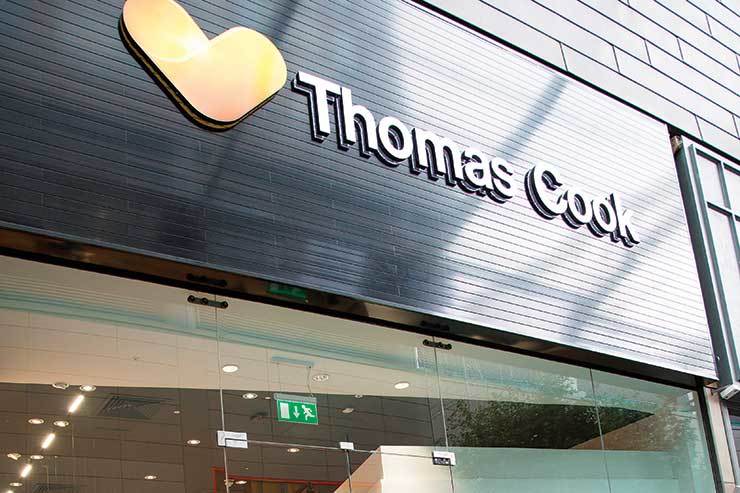 Thomas Cook Westfield Stratford City
"As part of our continued review of the UK retail network to make sure we have the right shops in the right place, we have today spoken to colleagues in 17 stores about a proposal to close their shops," Cook said in a statement today.
Four of the stores are branded Thomas Cook and 13 branded Co-operative Travel.
This will affect 62 people across the 17 shops.
"As always, should these proposals go ahead we will look to retain as many of our colleagues as possible with alternative opportunities within Thomas Cook," continued the statement.

The announcement is part of Cook's ongoing "reshaping" of its retail network in the UK which includes opening new Discovery stores and refurbishing existing Neighbourhood stores.
It re-opened its 4th Discovery store in Kingston earlier in the month and last week opened a brand new store in Silverburn shopping centre, Glasgow.
In May it is due to re-open its Metro Centre store in Gateshead as a Discovery store after an extensive refurbishment.

To date it has completed 32 refurbishments of Neighbourhood stores, which included changing the brand from Co-operative to Thomas Cook, and plans to do 14 more by the end of May.
There are further Discovery stores and Neighbourhood store refurbishments in the pipeline as Cook continues to reshape its store network "to give customers the best of Thomas Cook".

Kathryn Darbandi, director of retail and customer experience for Thomas Cook UK & Ireland, said: "These store closures come as part of the ongoing review of our store network to make sure that we can serve our customers in the way that suits them best.
"We know there is a big role for our shops in helping our customers choose and book the right holiday for them, and I'm looking forward to announcing more Discovery store openings in the coming months to help us to achieve that."
The announcement comes after Darbandi insisted to TTG earlier this week that the company's restructuring was a "really positive story", as she vowed the operator was "equally focused" on investing in store openings as well as closures.
Darbandi explained that Cook was focused on opening and relocating stores to be in the "right locations".
"We have got more shops to open and we have got quite a few we would like to relocate.
"There's still more to do and more to evolve, but it's a really positive story because it's making sure we've got the right shops in the right places at the right time," she said.
"The high street changes," she added, "and we have got many shops that have been in their locations for 30, 40, 50 years. In some cases that's still the right location, and in others we need to move."