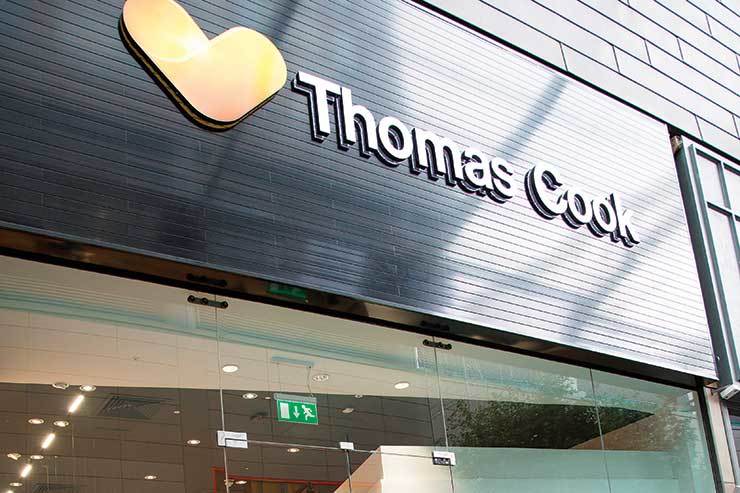 Thomas Cook Westfield Stratford City
The move follows a trial scheme announced in September, which saw Cook axe 18 cluster manager roles in six regions and replace them with store managers.
In a statement released this week Cook said it had subsequently "seen an improvement in performance" within these regions, resulting in the move being rolled out nationally. The latest restructure includes proposals for the creation of 360 new store manager roles.
Cook added that the decision to axe the cluster manager roles reflected the "change in Thomas Cook's retail landscape", and that the company now had a reduced number of stores since cluster managers were initially introduced in 2013.
The 210 staff affected by the proposal include 45 cluster manager positions and 165 assistant managers. Cook said they would be able to apply for dedicated store manager roles.
It comes as the group moves "towards a single brand on the high street", and prepares for the removal of the Co-operative Travel brand ahead of its November deadline. Some 113 Co-operative Travel stores have already been rebranded as Thomas Cook.
Meanwhile of the 27 proposed store closures, 23 will be Co-operative Travel a Cook spokesperson confirmed to TTG.
Should both proposals go ahead Cook will have a network of 601 stores across the UK and Ireland by the end of May 2018.
Kathryn Darbandi, Thomas Cook's UK director of retail and customer experience, said: "Our management team plays a critical role in the success of our stores across the UK and Northern Ireland. By proposing these new roles we would be creating exciting opportunities for both existing and aspiring managers. We are confident that we would retain the expertise of as many of our colleagues as possible."