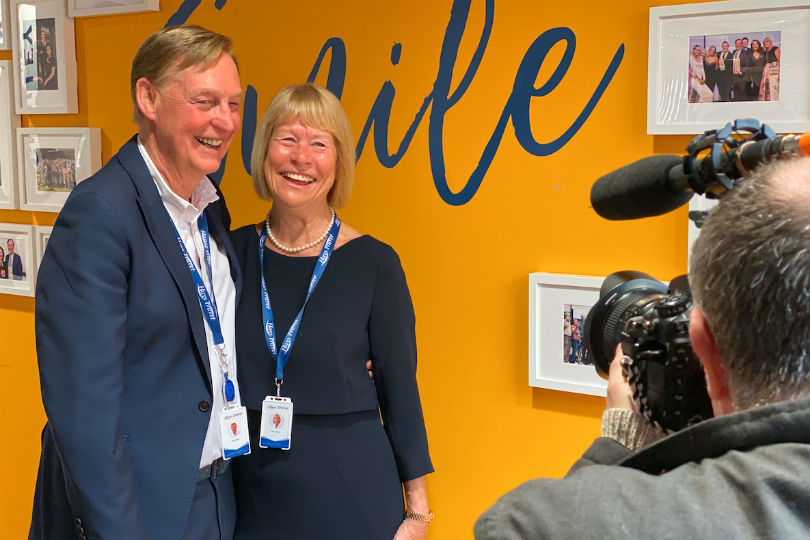 'We are optimistic we will trade well in all the shops,' says the Hays
John's sarnie, though, may prove much easier to digest than his earlier purchase, seven minutes to midnight the night before when the Cook deal was sealed.
Coincidentally, this was six years to the day Hays bought Bath Travel. Then, there were 60 branches to absorb, but now he has to add 555 to the existing 190. That's a lot for him and wife Irene to chew over.

Work had been progressing behind the scenes to smooth the process. Hays had already recruited Cook's area managers from Northern Ireland, Scotland, Wales, Kent, Essex and East Anglia before the deal was inked. These managers brought with them their own staff. "That's why we have got to well over 500," said John.

Hays employees worked through the night to change systems and 1,000 laptops were programmed and shipped to far-flung locations to ensure "a great percentage" of Cook's former shops could open quickly after the announcement.
"Our Northern Ireland regional manager went to Belfast at 2am to pick up 100 laptops for training – the commitment has been incredible," he said.