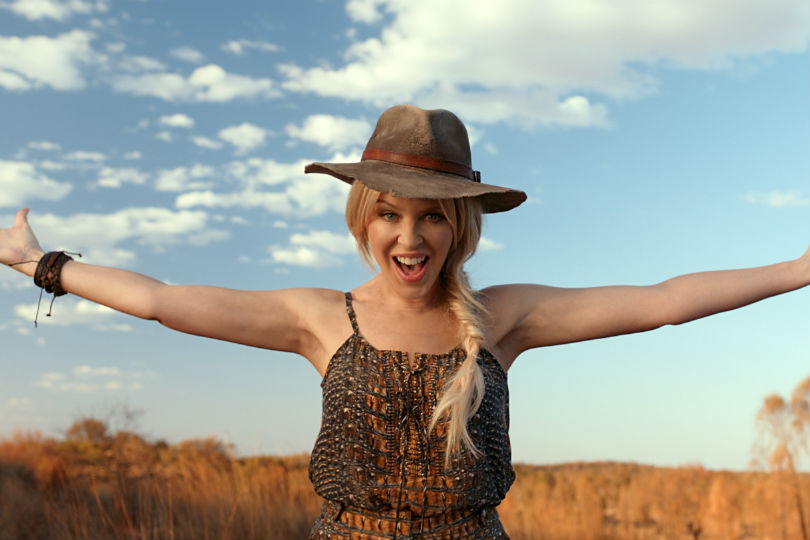 Kylie Minogue was part of the Matesong campaign. Picture: Tourism Australia
The marketing campaign Matesong, which launched on Christmas Day, was the first overseas stage of Tourism Australia's Philausophy campaign and represents its largest investment in the UK in more than a decade.
It features Aussie celebrities including Kylie Minogue, Shane Warne, Ash Barty, Ian Thorpe, Zac and Jordan Stenmark and the Aboriginal Comedy Allstars.
However, Australia hit headlines over the New Year for increasingly devastating wildfires ravaging the landscape.
The death toll has risen to 20 and a fluctuating number of people are still missing.
Aerial pictures taken by ITV show Kangaroo Island has been destroyed in the flames, and Travel 2 has said all tour operations to the island have been suspended until further notice.